Udonis Haslem Sets NBA Finals Record To Surpass Kareem Abdul-Jabbar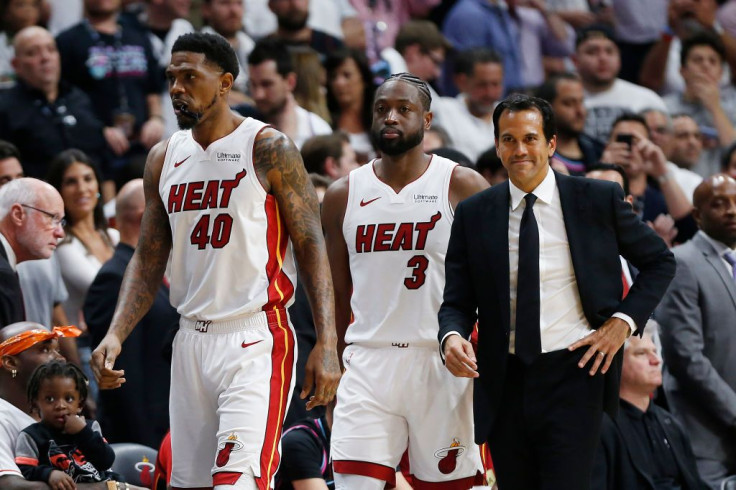 KEY POINTS
Udonis Haslem becomes the oldest player to play in the NBA Finals
Haslem is now known for his effort to mentor young players
Haslem wants t to end his career with another NBA title
Udonis Haslem was once one of the most reliable players the Miami Heat had during games.
Having mentioned that he will return for one final season, the 43-year-old cager entered the NBA record books anew after seeing brief action in Game 3 of the 2023 finals.
Haslem took the floor at the Kaseya Center in Miami in the final minute, making one shot attempt and missing.
As most know the Heat lost that game, 94-109.
Regardless, there was some sort of consolation for the Heat with the three-time NBA champion forward overtaking Los Angeles Lakers legend Kareem Abdul-Jabbar.
At 43, Haslem now becomes the oldest player to ever appear in an NBA Finals game.
Jabbar was 42 years old and 58 days old when he appeared in Game 4 of the 1989 NBA Finals against the Detroit Pistons. The Lakers were swept that year.
It can be recalled that the six-time NBA Most Valuable Player was fielded with 1:37 remaining in the game and the Pistons up by six points.
Jabbar made his last two points at the time before he was subbed out with only 47 seconds left in the contest.
In hindsight, there is no question that the tale of Jabbar and Haslem are worlds apart. But the difference is that the former Gator played his entire NBA career with the Heat, while the six-time NBA champion also suited up for the Milwaukee Bucks from 1969 to 1975.
Haslem hardly saw action this 2022-23 NBA season. He played in seven regular season games, norming 3.9 points and 1.6 rebounds.
Moreover, he holds career averages of 7.5 points and 6.6 caroms.
Unless there is a sudden change of heart, this will likely be the swan song of a 6-foot-7 cager.
The Heat are down 1-2 in the 2023 NBA Finals, but Miami has proven to battle through adversity.
Haslem may not be that active on the court, but his veteran presence alone and guiding the other players are likely the best he can contribute aside from getting some spot minutes on the hardwood.
Game 4 of the 2023 NBA Finals is set for Friday, June 9 with the tip-off set for 8:30 PM ET.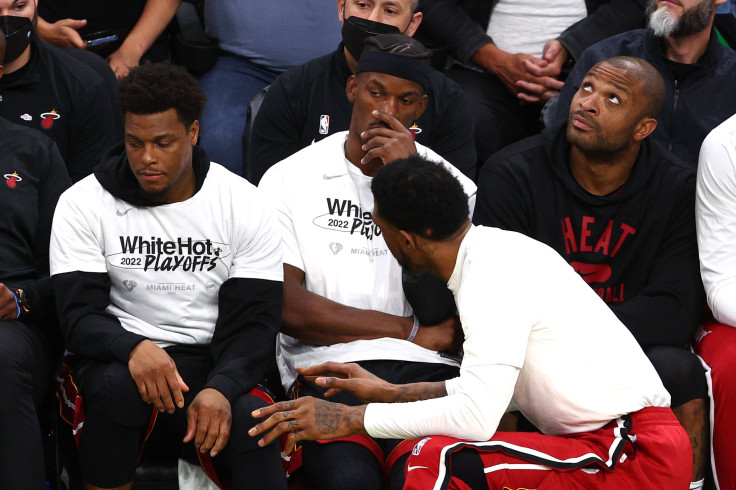 © Copyright IBTimes 2023. All rights reserved.