UFC Hits Network Television: Will This Bring MMA To the Mainstream?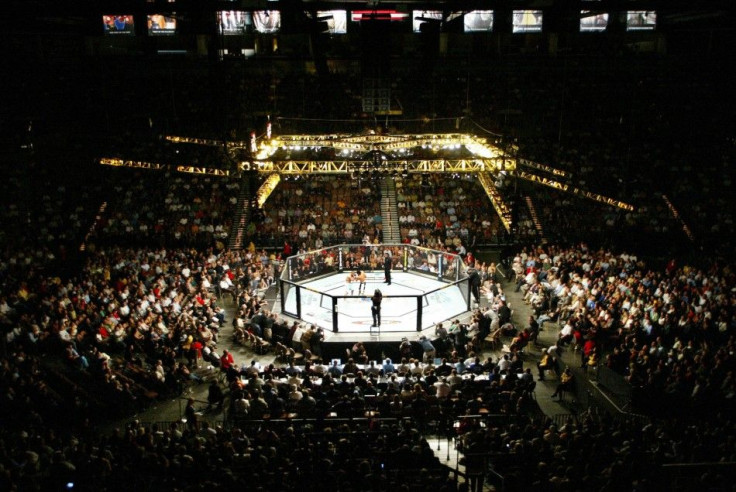 In the very first Ultimate Fighting Championship (UFC), there were no weight divisions and no rules. Eight fighters—each with their own fighting specialty—committed themselves to a non-stop tournament that would end only after all other fighters were defeated. In the end, the person that had defeated three people in the same night, either by submission or knockout, would be declared the winner.
The UFC has come a long way since that time. Tonight, the UFC will make its network television debut when Fox hosts the UFC Heavyweight Championship bout. The match will be a high-mark for the sport, especially because championship fights are usually only available through pay-per-view.
The UFC Heavyweight Championship bout is between champion Cain Velasquez and challenger Junior Dos Santos. Velasquez won the heavyweight championship by beating Brock Lesnar, a former professional wrestler and football player. Lesnar is one of the most recognizable figures in the sport because of his unusual athletic background and unforgiving personality.
The fight between Velasquez and Dos Santos will be a much more technical fight than the one between Velasquez and Lesnar. Velasquez's fighting style and physique matches that of Dos Santos'. While Velasquez vs Lesnar was a clash of styles, Velasquez vs Dos Santos will be a methodical battle. The fight will mark the first time Velasquez defends his UFC Heavyweight Championship.
This is without a doubt the biggest fight in UFC history, said UFC president Dana White according to The Vancouver Sun. While pay-per-view events from the UFC usually host five fights, the Velasquez vs Dos Santos fight will be a one-fight, one-hour television special.
I truly believe that millions of new people will watch [Velasquez vs Dos Santos], said White in a Sports Illustrated interview. Just the countdown show that we do, UFC Primetime, it did almost three million viewers. Almost three million people watched the show about the fight. I think we introduced a ton of new people to it, and I think millions of people will watch the UFC for the first time on Saturday.
It's a big gamble for White. The company would typically make millions off of a pay-per-view fight and will sacrifice some of that revenue in order to garner some attention from people who have never seen the sport. White admits that the bet is big, but he suspects that Velasquez vs Dos Santos will be a perfect fight to introduce people to the sport.
© Copyright IBTimes 2023. All rights reserved.