Unaired 'When Calls The Heart' Season 6 Episodes: Details Revealed Amid Hiatus
Only three Season 6 episodes of "When Calls the Heart" aired before the show was taken off the air, but information about three more episodes have been revealed.
Not canceled, "When Calls the Heart" is currently on hiatus while Hallmark Channel decides how to creatively move forward with the show after dropping star Lori Loughlin (Abigail), who was arrested in connection to the college admissions scandal. Episode 3, which was the last new "When Calls the Heart" before the show's unplanned break, aired on March 10, and fans have been eagerly awaiting the show's return.
The network could decide to recast Loughlin's character or cut Abigail out of the show completely, but with filming having already been completed on Season 6, including on the seven unaired episodes, Hallmark has a lot to consider.
While waiting for a decision to be made about both the future of Abigail and about when the show will come back, Hearties can at least check out the synopses of three of the unaired episodes —4, 5 and 6 —to see what was to come on the period drama. Remember, though, with so much still unknown about how the show will play out when it returns, there's a possibility these synopses could change drastically.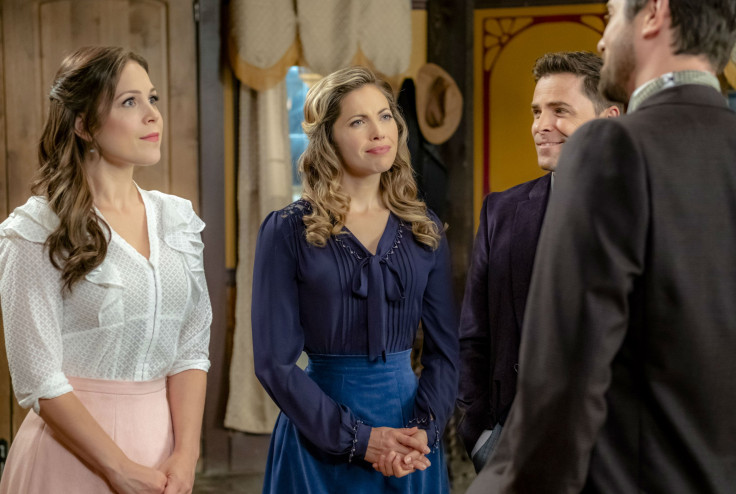 For now, enjoy!
Season 6, episode 4 — Titled "Heart of a Mountie"
Elizabeth (Erin Krakow) is confronted by memories when a new Mountie comes to Hope Valley. Bill (Jack Wagner) reluctantly teams up with the Mountie – Nathan Grant (Kevin McGarry) – to investigate a robbery, and both men suspect that there is more to the crime than meets the eye. Rosemary (Pascale Hutton) buys a telephone and Lee (Kavan Smith) worries this new technology will contribute to his wife's gossipy tendencies. Meanwhile, Jesse's (Aren Buchholz) jealousy of Clara's (Eva Bourne) boss reaches a boiling point.
Annie Brunner wrote the episode, which originally had a March 17 air date, while Martin Wood directed it.
Season 6, episode 5 — Titled "Surprise"
A small earthquake hits Hope Valley… but it's new opportunities and relationships that really shake things up. Elizabeth (Erin Krakow) steps in to help Nathan's (Kevin McGarry) strong-willed niece connect to her new classmates. Elizabeth also joins Abigail (Lori Loughlin) and Rosemary (Pascale Hutton) for a girls' night. Bill (Jack Wagner) contemplates an interesting job offer. Gowen (Martin Cummins) makes a compelling offer of his own to Jesse (Aren Buchholz) and Clara (Eva Bourne). Meanwhile, Carson (Paul Greene) and Faith (Andrea Brooks) grow closer.
The episode, which was originally set to air on March 24, was written by Alfonso H. Moreno and Annie Brunner and directed by Mike Rohl.
Season 6, episode 5 — Titled "Disputing Hearts"
When Hope Valley strikes oil… the newfound riches complicate matters in town. Also, Elizabeth (Erin Krakow) helps Nathan's niece open up to her classmates, and learns more about Nathan (Kevin McGarry) in the process. Bill (Jack Wagner) considers a new job. Carson (Paul Greene) helps Faith (Andrea Brooks) connect with her estranged father. Meanwhile, Fiona (Kayla Wallace) trains Florence (Loretta Walsh) at the town switchboard, and quickly realizes she has her work cut out for her.
Derek Thompson and Elizabeth Stewart co-wrote the episode, which was originally going to debut on March 31, and Mike Rohl directed it.
© Copyright IBTimes 2023. All rights reserved.