UnitedHealthcare Forges Community Partnership with Florida 4-H to Tackle Obesity Rise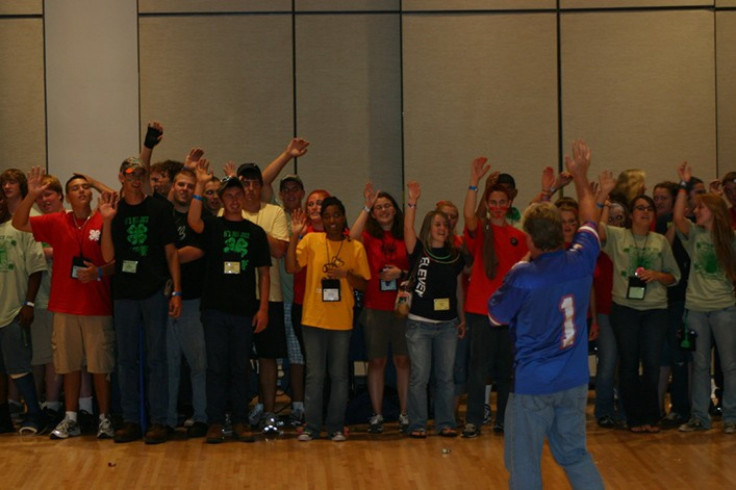 In its measures to fight incidences of obesity in Florida, Mississippi and Texas, UnitedHealthcare has donated $55,000 to Florida 4-H to kick start its funding programs that would tackle obesity at the community level. The partnership at the national level connects the National 4-H council and UnitedHealthcare group for outreach programs at the state and community levels. The pilot initiative is a precursor to similar activities to be staged in Mississippi and Texas.
The new partnership called 'Youth Voice: Youth Choice' was launched at the annual Florida 4-H Congress held on Tuesday this week. The seed funding as part of the new partnership has been set aside to support events and activities that enable healthy living through after school programs, health fairs, camps, clubs, workshops and educational forums. Eligible 4-H youth leaders would act as community ambassadors. Their role would help lead programs that would encourage youth in taking charge of their health and safety. In an inclusive manner, the program envisages to concentrate on the three point benefits of nutrition literacy, physical fitness and personal safety.
The program has been charted to educate youths in these state on the long term benefits of good health and well-being through a balanced combination of diet, exercise and personal safety measures. This measure is likely to take tow of Florida's current estimated annual medical cost of obesity which stands close to $4 billion.
The Reitz Union saw a buzz of activity as part of the 'Youth Voice: Youth Choice' campaign on Tuesday as Dr. Health E. Hound, UnitedHealthcare's mascot, along with 4H members participated in these workshops. The workshops were aimed at youths in a bid to extend the benefits of health and nutrition to their families and the extended communities they represent.
Mississippi and Texas are the other two contenders for the program as they exhibit higher incidences of obesity in these states. These two states figured in the current Centers for Disease Control and Prevention (CDC) report on obesity that stated that "thirty-six states had a prevalence of 25 percent or more; 12 of these states (Alabama, Arkansas, Kentucky, Louisiana, Michigan, Mississippi, Missouri, Oklahoma, South Carolina, Tennessee, Texas, and West Virginia) had a prevalence of 30 percent or more."
Under the aegis of this partnership, each of the state 4-H would develop action plans with targeted goals leading to constructive outcomes. An agenda of the partnership would enable a wider reach for the chosen communities via hands-on learning approaches while setting up community specific targets.
4-H is a sound national platform for such outreach programs as it has the capability to cover more than 6 million youths each year through clubs, camps and school enrichment programs. UnitedHealth Group's government-sponsored health care programs have the potential to benefit serve more than 2 million children in 24 states and the District of Columbia in Medicaid and CHIP.
© Copyright IBTimes 2023. All rights reserved.