Universal Pictures Sued For Editing Black Couple From 'Couples Retreat' Posters
KEY POINTS
Actor Faizon Love sued Universal Pictures for removing him from the poster of "Couples Retreat"
The actor alleged that the studio had problems with publicizing Black actors in the movie
Universal has not commented on the lawsuit
Universal Pictures, the production giant responsible for numerous blockbuster movies, is in a legal trouble for removing Black actors from the publicity posters of the hit movie "Couples Retreat."
In the lawsuit, Faizon Love, an actor known for his comic roles in movies like "The Meteor Man" and "B*A*P*S," claimed that the studio removed him from the international poster of the 2009 movie because of his race, The Hollywood Reporter has learned. Love stated that he was left "aghast" by the studio's decision.
The actor also noted that the production house did not have any problem in taking Black actors for the movie but felt it was okay to "segregate" the cast on the basis of their color while promoting the film.
"Universal Studios had no problem featuring Black actors in the comedic film. But when it came to publicizing the film to international audiences, Universal Studios chose to segregate the motion picture's White and Black actors," THR quoted Love's complaint, as saying.
The actor compared himself to Ralph Ellison's "Invisible Man" in the court papers and further stated that the studio gave him little importance compared to his non-Black co-stars.
"Although 'Couples Retreat' achieved a first-place box office opening weekend ranking, and went on a spectacular run that grossed more than $171 million worldwide, Universal Studios placed Mr. Love in the back seat of the ride enjoyed by his six White costars " the complaint read.
Apart from Love, the film also starred Vince Vaughn, Kristen Bell, Malin Akerman, Jon Favreau, Kristin Davis, Jason Bateman, and Kali Hawk in pivotal roles.
This is not the first time that the poster of the movie stirred some controversy. In 2009 when the movie came out, the studio faced a lot of criticism in the U.K. for removing Love and Hawk from the launch poster.
At the time, a spokesperson for Universal apologized to the actors for omitting them from the publicity poster and stated that they were removed from the design to "simplify" it for the U.K. and the international markets.
Love's complaint also suggeste that films led by Black actors are not only garnering critical acclaim but also proving to be a huge financial success for various studios.
"'Black Panther' grossed nearly $1.4 billion worldwide; 'Ride Along' and 'Ride Along 2' grossed over $50 million in international markets collectively; and ' Get Out ' and ' Us ' grossed over $250 million each worldwide. Nevertheless, the entertainment industry has been slow to take heed," Love wrote in the complaint.
Universal is yet to comment on the lawsuit.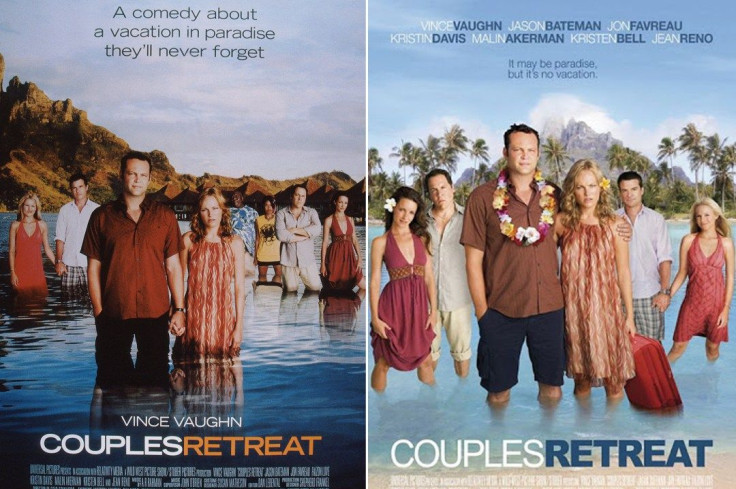 © Copyright IBTimes 2023. All rights reserved.
FOLLOW MORE IBT NEWS ON THE BELOW CHANNELS