US auto sales off to roaring start in January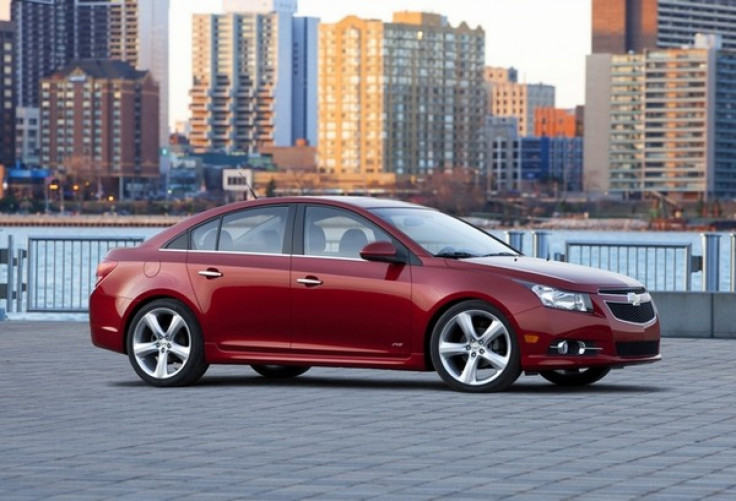 American car owners gave a confidence boost to auto manufacturers, as General Motors, Ford, Chrysler and Toyota posted double digit gains in January US auto sales.
Total industry sales rose 17 percent to 819,895 vehicles in January, according to Autodata. The seasonally adjusted annualized rose to 12.62 million vehicles from 12.55 in December.
General Motors in the United States reported 178,896 total sales in January, a 23-percent increase from a year ago for the company's four brands. The gain was driven by solid retail sales which were 36 percent higher than a strong January a year ago.
January was a good month and signaled a solid start to the new year for each of our divisions, said Don Johnson, vice president, U.S. Sales Operations. Our results were driven by gains across the board in all segments, with our newest models leading the way.
Chrysler posted U.S. sales of 70,118, a 23 percent increase compared with sales in January 2010 (57,143 units).
We have set the foundation for a year of sales growth with our 16 all-new or significantly-revamped models for 2011, said Fred Diaz, President and CEO - Ram Truck Brand and Lead Executive for U.S. Sales. We have started the year on a strong note, and we intend to continue gaining sales momentum as our new 2011 models hit dealer showrooms during this first quarter.
Ford's total sales in January (including sales to fleet customers) were 127,317, up 13 percent. Total sales comparisons included a planned 27 percent decline in sales to daily rental companies and the discontinuation of the Mercury brand.
We begin 2011 in a strong position - ready to meet the needs of a wide range of customers with a full portfolio of high-quality, fuel-efficient vehicles, said Ken Czubay, Ford vice president, U.S. Marketing, Sales and Service. We're off to a great start in 2011 with the largest January retail sales increase in more than a decade.
Toyota , which was hit hard by a series of mass recalls that led it to briefly suspend sales and production in the United States at the end of January 2010 -- said its sales rose 17.3 percent to 115,856 vehicles from the depressed year-ago levels.
We are encouraged by last month's results, which show continued strength in both the passenger and light truck segments, said Bob Carter, Toyota Division group vice president and general manager, Toyota Motor Sales, U.S.A
Nissan Motors posted sales of 71,847 units versus 62,572 units a year earlier, an increase of 14.8 percent.
American Honda Motor Co., Inc., posted January sales of 76,269 vehicles, an increase of 13.0 percent compared to last year.
© Copyright IBTimes 2023. All rights reserved.