US Pumps $51 Mln Into Great Lakes War on Asian Carp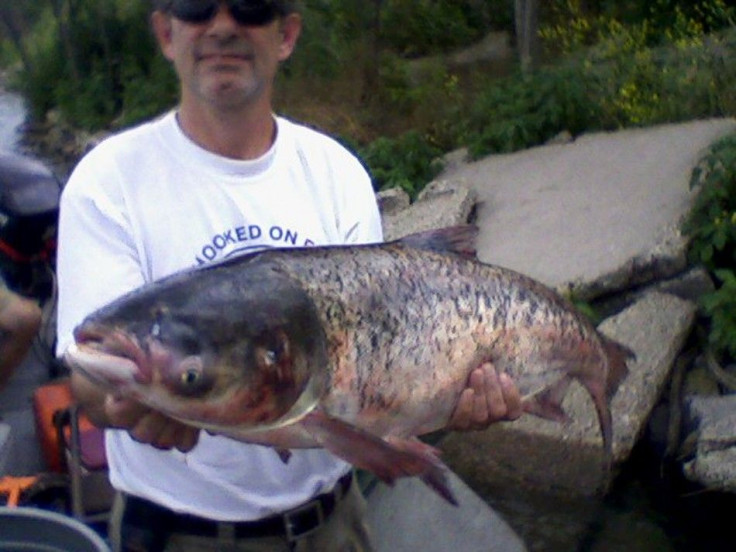 The U.S. government is going on the offensive against the Asian carp.
President Barack Obama's administration announced Thursday an additional $51 million to prevent the destructive fish from spreading into the Great Lakes.
The government has spent over $100 million over multiple administrations in its fight against the invasive species.
This strategy builds on the unprecedented and effective plan we are implementing to keep Asian carp out of the Great Lakes while we determine the best long-term solution, John Goss, Asian carp program director for the White House Council on Environmental Quality, told the Associated Press.
If the carp reaches the Great Lakes, the non-native fish could severely damage the region's $7 billion fishing industry.
Invasive Asian carp already thrive along the Mississippi River and outcompete native fish. Asian carp eat mostly plankton in such high quantities that little food remains for native species.
In the 1970s, fish farmers imported the carp to clean fish ponds, according to a 2000 study by the Upper Midwest Environmental Center. When the ponds flooded, carp escaped and began to multiply.
The new strategy against the carp calls for a variety of measures to detect, contain and remove them.
Only a single carp has ever been caught in the Great Lakes, but scientists expect there could be more lurking. Researchers said they plan to test water samples periodically from the five lakes to determine if any contains Asian carp DNA.
An underwater gun that emits a loud, piercing noise will be tested near O'Brien Lock in Chicago to determine effect at deterring the carp from travelling through the passageway to Lake Michigan. In addition, female carp pheromones will be tested to see if they lure males into nets or traps.
Finally, scientists are developing food pellets to poison Asian carp without harming other fish.
While these methods may be effective, the only way to truly stop the carp is to close off the Chicago waterways to the Great Lakes permanently, according to a study published last month by the Great Lakes Commission.
Physically separating the Great Lakes and Mississippi River watersheds is the best long-term solution for preventing the movement of Asian carp and other aquatic invasive species, and our report demonstrates that it can be done, Tim Eder, executive director of the commission, told USA Today.
Many people are opposed to this solution, however, because it would cost $3 billion and over a decade to complete.
Shutting down this one multibillion-dollar transportation route does not even address the 18 other waterways in and out of the Great Lakes that could serve as entry points for invasive species, said Mark Biel, executive director of Unlock Our Jobs, a group that supports keeping the waterway open, according to USA Today. Calling this a solution is ludicrous.
The waterways are currently separated by a temporary electric barrier designed to keep the carp out.
FOLLOW MORE IBT NEWS ON THE BELOW CHANNELS