US Urges Guatemala To Ensure Safe Elections After Raid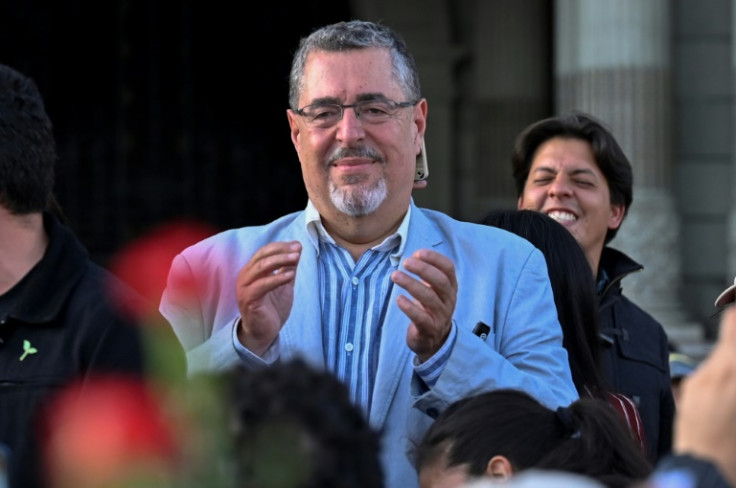 KEY POINTS
Guatemalan police raid Movimiento Semilla headquarters
This comes as the run-off election approaches in a few weeks
The lead prosecutor is attempting to suspend the party's legal status
The US is worried of election interference from the lead prosecutor
Guatemalan authorities raided the headquarters of an anti-corruption party over the weekend, once again raising international concerns about the integrity of the election.
On July 21, Guatemalan police raided the headquarters of Movimiento Semilla (Seed Movement). Movimiento Semilla is the party of presidential candidate Bernardo Arévalo, the surprise run-off candidate who defied polls and expectations to take second place in the June 25 election. Arévalo is running on an anti-corruption platform as a progressive candidate.
The police said they were carrying out a July 12 court order removing the party's legal status. The court order happened minutes before the results of the June 25 election were certified by the Supreme Electoral Tribunal. The lead prosecutor, Rafael Curruchiche, was also raided by order of the tribunal.
Curruchiche is listed on the United States Corrupt and Undemocratic Actors Report, for allegedly obstructing investigations into corruption by disrupting high-profile cases against government officials and raising spurious claims against groups investigating corruption.
The basis for suspending the legal status of Movimiento Semilla was a claim of fraudulent signatures in the creation of the party. However, the order was apparently illegal. Guatemalan law prohibits the suspension of a political party during an election, placing the run-off back on track for Aug. 20.
Ambassador Brian A. Nichols, assistant secretary for Western Hemisphere affairs at the U.S. Department of State, announced on Twitter, now known as X, that the U.S. was "deeply concerned" by new threats to "Guatemala's electoral democracy" by the Public Ministry of Guatemala.
He also announced on X that he spoke with Mario Bucaro, Chancellor of the Ministry of Foreign Affairs for Guatemala. According to the tweet, they discussed "the vital importance of allowing Guatemala's (second) round election to proceed without interference or harassment of candidates and parties." Mario Bucaro also tweeted about this discussion, confirming the information.
The Public Ministry of Guatemala tweeted its actions are "not intended to interfere with the date of the second round of elections, nor to disqualify the participation of any candidate as has been led to believe through disinformation campaigns."
Dr. Dinorah Azpuru, a professor of political science at Wichita State University who has published extensively on Latin American democracy, especially in Guatemala, said the "2023 Guatemalan elections have been unprecedented in the country's recent history," and that Guatemala faces "a watershed moment for its fragile democracy or the end of formal democracy."
Azpuru also said "the upcoming four weeks between now and Aug. 20 will be crucial."
These upcoming weeks will be important to monitor any changes to Bernardo Arévalo's status as a candidate and what it will mean for Guatemalan democracy.
© Copyright IBTimes 2023. All rights reserved.