VIDEO Jets Fans Fly Banner Over Patriots Practice That Reads 'Cheaters Look Up'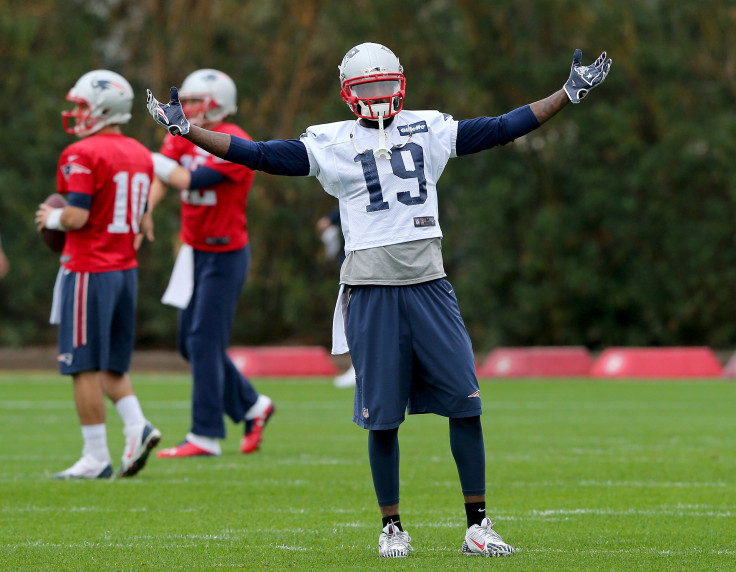 The New England Patriots and their fans are irate that Tom Brady's four-game suspension for his role in Deflategate was recently upheld, but their rivals are reveling in the misery of the Super Bowl champs. Fans of the New York Jets, the team that has finished behind New England in the AFC East for 12 straight seasons, taunted the Patriots on the first day of the team's training camp.
A group of fans from the website NYJetsFans.com arranged for a plane to fly over the Patriots' first practice in Foxborough, Massachusetts. Attached to the plane was a banner that read, "CHEATERS LOOK UP!"
"The time has come for Tom Brady, Bill Belichick and Robert Kraft to start dealing with reality," Jason Koeppel, who helped organize the event, told Metro. "Sports fans are not stupid. We have seen this act before from disgraced former superstar athletes. People like Lance Armstrong and Ryan Braun who challenged the system after they got caught red handed. Ben Johnson, Marion Jones, A-Rod, Roger Clemens -- the list of people who lied after they got caught cheating is sadly endless."
Jets fans have been known for pulling off similar stunts. Last year, Koeppel and a group started FireJohnIdzik.com, eventually raising enough money to hoist a billboard near MetLife Stadium that read "Fire John Idzik." The group raised $10,000 in less than a week to put up the billboard. According to Aerial Skyvertising, the price of flying a banner over Foxborough costs roughly $500.
Brady is fighting the four-game suspension in court, and could end up missing a quarter of the season. The Patriots and Jets don't meet until Week 7, which means Brady will face New York after serving his suspension.
© Copyright IBTimes 2023. All rights reserved.