VIDEO NBA Best Ice Bucket Challenges: Michael Jordan, LeBron James And Kobe Bryant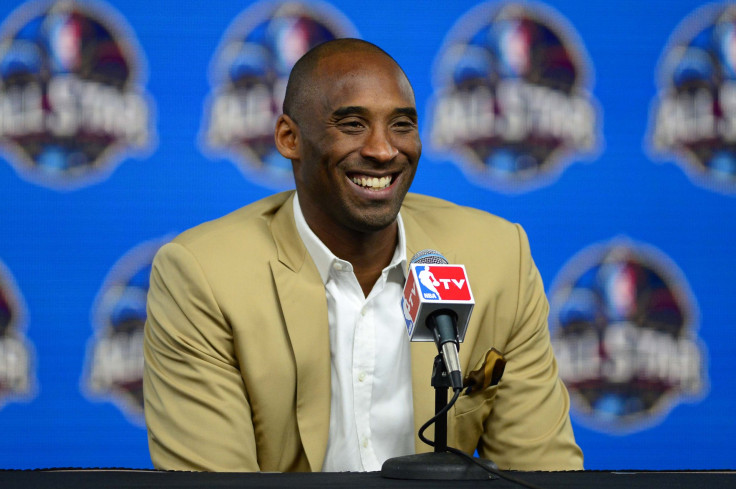 By now everyone has heard of the ALS Ice Bucket Challenge. Over the last month the viral and social media sensation has helped raise millions for ALS research, due in large part to a number of athletes and celebrities participating and donating. Many of the NBA's biggest stars, both former and current, have completed the challenge by dumping a bucket of ice water on their heads and posting a video online. Before or after anyone completes the challenge, they have to nominate one or more people to keep the craze alive. And, as you'll see below, some are coming up with new ways to complete the challenge.
According to a release from the ALS Association, from July 29 to August 20 they've raised $31.5 million compared to $1.9 million in the same period last year. The challenge was originally started by Pete Frates, a former Boston College baseball player who was diagnosed with ALS, better known as Lou Gehrig's disease, in 2012.
Los Angeles Lakers superstar Kobe Bryant was originally nominated by ESPN writer Darren Rovell, Miami's Dwyane Wade and former teammate Derek Fisher, though Bryant called out Rovell by saying he didn't see any ice in his bucket. Bryant took a different approach on Sunday, and made sure his water was freezing. He also nominated Nike CEO Mark Parker, and U.S. soccer star Sydney Leroux.
Cleveland's LeBron James also completed the challenge Sunday, responding to nominations from Kevin Durant and comedian Kevin Hart. James is sitting on the deck of a boat, in what seems to be an exotic location, and two friends unload a huge bin of water on the four-time MVP, but there's no ice in the bucket. Still, James nominated President Barack Obama, but he's turned down several offers already and promised to make a donation.
Bryant's former Laker teammate turned TNT analyst Shaquille O'Neal also completed the challenge, but did it the typical "Shaq" way.
Then there was Michael Jordan. The Charlotte Hornets owners and six-time NBA champ posted his video online Wednesday, and picked all of his Dream Team teammates to complete the challenge and make a donation. Strangely, Jordan's video cuts out before the entire bucket is dumped on his head, maybe so we couldn't see his full reaction?
© Copyright IBTimes 2023. All rights reserved.