VIDEO: Southwest Airlines Flight Attendant Greets Passengers From Overhead Storage Space
Passengers on a Southwest Airlines flight were greeted to the sight of one of the flight attendants in one of the overhead storage spaces.
The flight in question was leaving out of Nashville, Tennessee's Nashville International Airport for Philadelphia, Pennsylvania. As passengers were loading into the plane, some were looking for open spaces in the overhead storage to stow their carry-on luggage. However, some were surprised to be greeted by a Southwest flight attendant that had cozied up in part of the overhead storage.
A passenger caught the attendant on video and posted it online shortly after
"Is this a dream @SouthwestAir?," passenger Veronica Lloyd wrote on Twitter. "I can't get over how weird I find this. @SouthwestAir please get it together."
Lloyd followed this up with a picture of the smiling attendant on her twitter feed.
"It was very interesting," Lloyd told Fox News. "I think she was doing it to try and be funny and make the passengers laugh." She added that the attendant stayed in the overhead storage "for a solid ten minutes."
Southwest Airlines also released a statement on the awkward moment:
"Southwest Employees are known for demonstrating their sense of humor and unique personalities. In this instance, one of our Flight Attendants attempted to have a brief moment of fun with Customers during boarding. Of course, this is not our normal procedure, and Southwest Crews always maintain Safety as their top priority."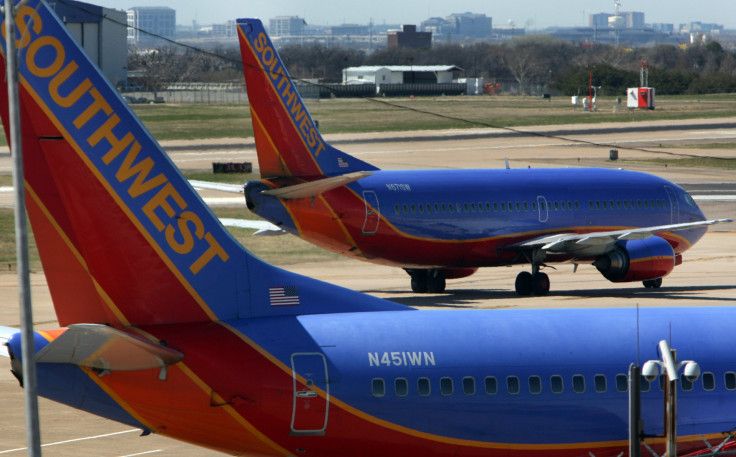 © Copyright IBTimes 2023. All rights reserved.
FOLLOW MORE IBT NEWS ON THE BELOW CHANNELS