Vodafone India Smells Market Shakeout in 2 Years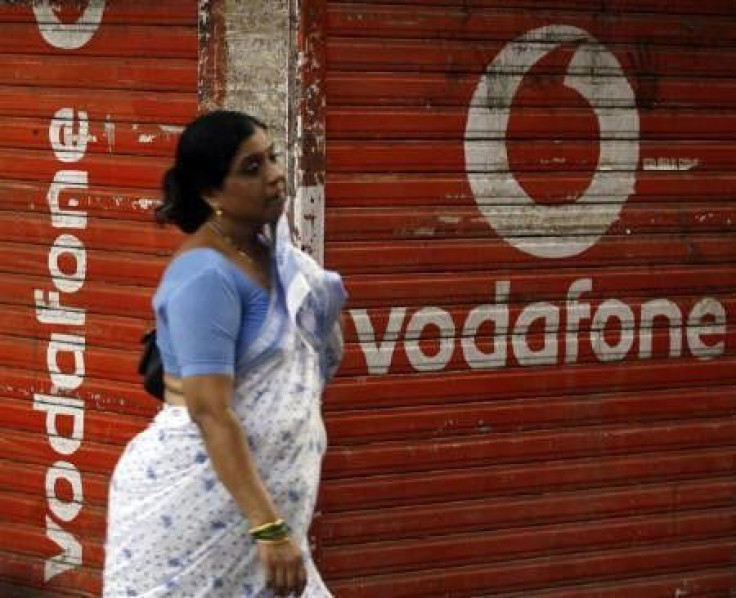 Vodafone India, buffeted by brutal competition and regulatory woes, expects a shakeout finally to begin winnowing the dozen-plus player market in the next year or two, as weaker players exit and pending rules enable mergers, its country head said.
The world's biggest cellular carrier by revenue, Vodafone is the largest overseas corporate investor in India but has come to symbolise the perils foreign firms face doing business in Asia's third-largest economy.
I've been working in quite a lot of countries in the world and I have not seen any country where the regulation is so tough, said Vodafone India Managing Director and CEO Marten Pieters, who has worked in Africa and Eastern Europe. Tough meaning that it is unpredictable, it is here and there, I think it is also not completely consistent, and it is also very detailed, he said in an interview in the company's offices in a converted textile mill in Mumbai.
Vodafone, which entered India in 2007 when it bought control of Hong Kong-based Hutchison Whampoa Ltd's India phone business, is the second largest player by revenue market share behind Bharti Airtel. The India unit will start preparing for a possible initial public offering, although a listing is unlikely soon, he said.
We will probably seriously consider it now and start preparations, he said. A lot needs to be done to go from a private to a public company so that work is on the way and that will take time and then the next thing is when is the market ready for it, so don't expect that very quickly to happen, he added.
Margins for the big incumbents including Vodafone were squeezed by a price war after regulators allowed a wave of new entrants into India in 2009, with industry tariffs that average 1 U.S. cent per minute in what many regard as the world's most competitive cellular market. Liberum Capital estimates that Vodafone has invested 12 billion pounds ($18.9 billion) in the country, including spectrum, for almost no return in terms of cashflow.
Pieters said the company has been spending roughly $1 billion a year in capex. It also faces one-off costs, including last year's $2.6 billion for 3G licences, a potential $2.5 billion in a disputed tax bill, and possible costs for additional spectrum and to renew existing licences. Early last year, its parent booked a 2.3 billion pound impairment charge on its India operation, citing competition and rising spectrum costs.
How can you sustain this level of investment if the return is not good enough, and actually the return today is bad. It's really bad, so I think there's a structural issue there and that means that we need a structural solution, said Pieters, who was raised in Holland.
Still, strong revenue growth in India and Turkey helped prompt Vodafone earlier this month to increase its full-year profit outlook.
As a source of growth it's going to be hugely important for them as Europe really has ceased to grow, said Will Draper, a London-based analyst with Espirito Santo.
HARROWING START
Pieters visited India in November 2008 before taking up his current job and was with his wife in the Taj Palace hotel during the deadly terror attacks in Mumbai.
For my wife it was kind of horrible because it was her first experience, literally, it was after the first day in India that this happened, he said. If you travel a lot, which we have done, then you also realise anywhere you are there is a risk, he added.
Pieters, 58, said newer players have given up aggressive competition, enabling Vodafone and others to nudge up prices. Some of the licences awarded to other firms in 2009 are at the centre of an ongoing corruption scandal that has engulfed India's government and several prominent executives.
Pieters said the market should be pared to four or five operators, with only the top three likely to be profitable. He said consolidation needs to happen among those with substantial businesses in the country.
I think there will be consolidation in the next, let's say, twelve to 24 months for sure in the market, he said.
Pending new telecoms rules are expected to make it easier for carriers to merge with each other or exit. If consolidation makes sense for us, meaning that we could create a better situation for ourselves in this industry in this country by buying or merging or doing something, we will for sure do it, he said.
Espirito Santo's Draper said acquisitions in India present a big opportunity for Vodafone. Normally investors are afraid of acquisitions, but if they do this thing right and they take out competitors at the right price, it's going to be very successful, he said.
© Copyright Thomson Reuters 2023. All rights reserved.