Vox Bans 'Mansplaining,' Touts Diversity, But Still Won't Release Race And Gender Numbers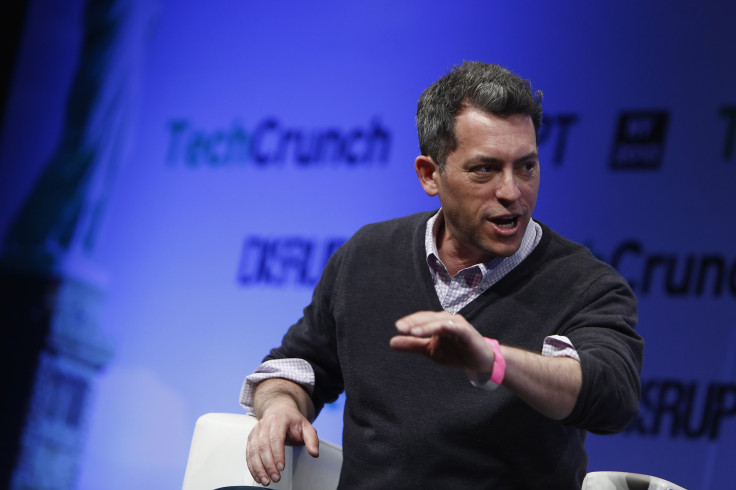 In a sanguine announcement this week, Vox Media said it had decided to "open-source," i.e., publish, its code of conduct toward women and minorities on its product team. Most notably, the policy discouraged largely white and male staffers from things like "mansplaining," microaggressions and saying "well-actually" to female or nonwhite colleagues.
Under the heading "Unacceptable Behaviors," the code declares:
"Many women and people of color in the tech industry have many tales of being either mansplained about a field in which they are experts, or else excluded from learning opportunities because a colleague wouldn't make an effort to answer questions -- don't be that person."
A statement on Vox's product site called the decision to publish the code a "public commitment" and said it hoped other shops would find it "inspirational or instructive."
"On the product team and throughout Vox Media, we've made a commitment to foster a welcoming, inclusive environment that's safe for people of all backgrounds, including historically underrepresented groups such as people of color, LGBTQ people and women," the post read.
But neither the post nor the policy itself mentioned any plan to publish Vox's figures on the racial and gender breakdown of its employees, either on the product side or across the company in general. That leaves the number of nonwhite and female employees actually affected by these types of policies to the imagination.
Hiring practices were referenced briefly in the post: "Many company diversity initiatives focus on hiring, an area we've also begun to work on. But hiring for diversity is worthless if it isn't followed up by a real commitment to inclusion."
So Vox appears to be "following up" on its diversity hiring before providing evidence it ever delivered on that promise.
When contacted by IBT for numbers on Thursday, the company said it is in process of conducting a diversity survey of employees and does not have data available at this time. (Co-founder Melissa Bell told IBT the same thing in August.)
A Vox spokesperson said the code of conduct applies to the product team but outlines principles that Vox Media values companywide. Vox Media's suite of websites includes Vox.com, the sports blog SB Nation and the tech news site the Verge.
More than a few media types ridiculed the sanctimony of the post on Wednesday night, zeroing in on Vox.com's penchant for explaining -- arguably mansplaining -- issues of the day in exactly the kind of tone the high-minded policy discouraged. Gawker corralled several Vox headlines that made use of the phrase "well actually," which is specifically criticized in the Vox product policy.
Gawker, for its part, released its diversity data this month after being contacted several times for its figures by IBT. The editorial side was roughly 78 percent white, and 61.5 percent male. An investigation by IBT this year showed BuzzFeed was only 72 percent (and now 67 percent) white, Mic.com was 74 percent white, and Politico was around 92 percent white, with varying degrees of gender parity.
Gawker executive editor John Cook wrote the numbers were "frankly, not satisfying." He promised to periodically update them to keep the company on its game, like its competitor BuzzFeed, whose figures recently caught up to the abnormally inclusive old-media shop the Washington Post.
The Huffington Post recently boasted of a new, all-female polling section, but refused to share its diversity statistics. Washington bureau chief Ryan Grim told IBT in an interview the policy not to share figures had something to do with Huffington Post's status as part of a publicly traded company, something the site later denied when IBT followed up.
HuffPost's parent company, Verizon Communications, does publish its diversity figures for investors in its "Social Responsibility" report (page 73 of this PDF). Verizon bought HuffPost this year, so it has yet to be included in the tally.
The next companywide census will include Huffington Post in its numbers, but a spokesperson for Verizon could not confirm whether the website's staff would be singled out for a breakdown or blended into the company's overall numbers along with Verizon and AOL.
© Copyright IBTimes 2023. All rights reserved.