Wall Street Analysts Think 'Wonder Woman 1984' Hybrid Release Is 'A Grand Experiment'
KEY POINTS
Wall Street analysts believe that the hybrid release of "Wonder Woman 1984" could have "long-lasting implications"
WarnerMedia could determine the number of people who watched the movie online to boost the move
"Wonder Woman 1984" stars Gal Gadot, Chris Pine, Kristen Wiig, and Pedro Pascal
Warner Bros. shocked the world by announcing Wednesday that the highly anticipated movie "Wonder Woman 1984" will be released simultaneously on the big screen and HBO Max on Dec. 25. Since the announcement, Wall Street analysts have been voicing their opinions on how the film could turn out to be a "grand experiment" amid the COVID-19 pandemic.
In an interview with The Hollywood Reporter, several financial analysts discussed the "unprecedented" move by WarnerMedia and noted that it could have "long-lasting implications."
Credit Suisse analyst Douglas Mitchelson said that the production giant has played a gamble by taking such a bold step since the production budget for the film was more than $200 million. Mitchelson also admitted that the decision took everyone by surprise.
"This is an unprecedented move for a major Hollywood media company, especially for a $200 million film, and a grand experiment that could have long-lasting implications if successful. Up to now, speculation had been that 'Wonder Woman 1984' would either be delayed or be released in theaters and then shift over to HBO Max after a short exclusivity period," THR quoted Mitchelson, as saying.
He also said that it is a "smart move" to add new subscribers as the audiences are eagerly waiting for good content amid the global health crisis.
"We see this as a smart, albeit expensive, strategic maneuver aimed to drive very substantial subscriber acquisition for HBO Max given how starved audiences are for film content, both in terms of converting existing HBO subs (HBO Max has been off to a slow start with only 8.6 million of the 28.7 million eligible U.S. HBO subs taking the free conversion over to HBO Max so far) and adding new subscribers to HBO Max (the 38.0 million total HBO/HBO Max subs are just under 30 percent of U.S. households)," Mitchelson said.
Meanwhile, Michael Pachter, an analyst at Wedbush Securities, noted that the movie won't get much traction from the big screen due to the rising cases of the coronavirus. He feels that the situation might get even worse during Christmas and cases could go up to 300,000 per day.
Pachter also shared that WarnerMedia might follow Netflix in determining how many people watched the movie during its debut weekend.
According to WB, the film will open in whichever cinemas remain open on Christmas Day and stream on HBO Max that same day. In places where HBO Max is still unavailable, the film will open on Dec. 16.
"IT'S TIME. We've all waited a long time for this one to come. I can't tell you how excited I am for all of you to see this movie. It wasn't an easy decision and we never thought we'd have to hold onto the release for such a long time but COVID rocked all of our worlds. You can watch it IN THEATERS (they're doing an amazing job keeping it safe) and you can also watch it on HBOMAX from your homes," Gal Gadot wrote on Instagram after the announcement.
Helmed by Patty Jenkins, the film also stars Chris Pine, Kristen Wiig, and Pedro Pascal in pivotal roles.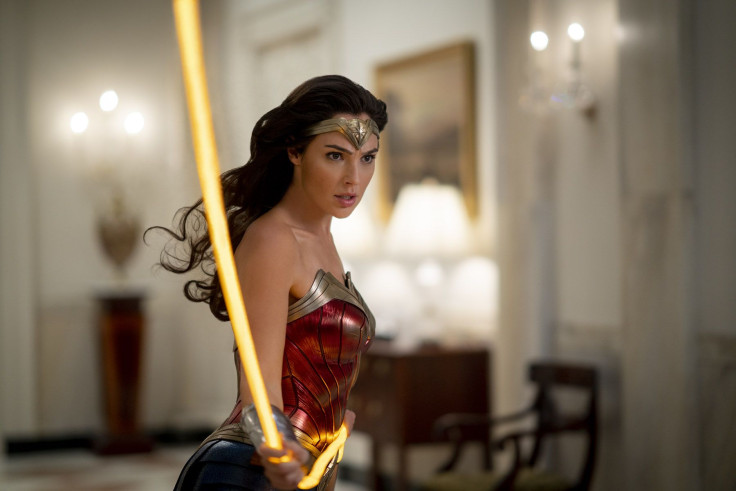 © Copyright IBTimes 2023. All rights reserved.
FOLLOW MORE IBT NEWS ON THE BELOW CHANNELS