Watch: Biden Snaps At Reporter Asking About Hunter's 'Chinese Shakedown' Messages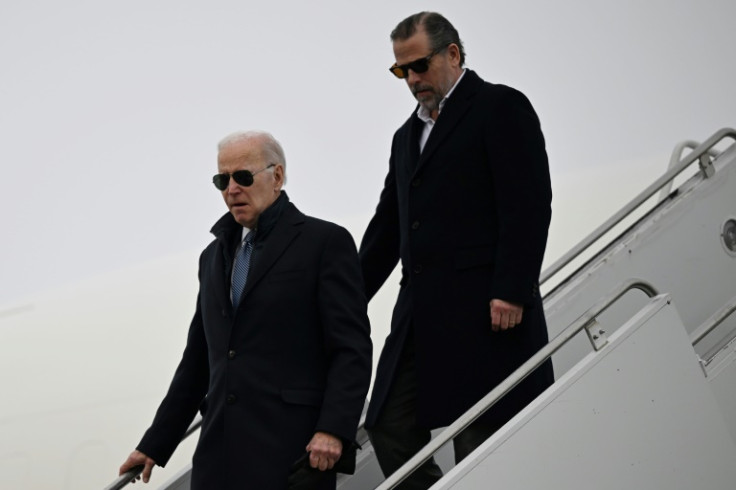 KEY POINTS
Biden was no longer the vice president at the time of the text exchange
The text exchange came to light after Hunter agreed to plead guilty to two misdemeanor tax crimes
White House officials refused to comment on the elder Biden's alleged involvement in the text exchange
President Joe Biden appeared irked Wednesday after being asked about his son Hunter Biden's threatening message to a Chinese businessman in 2017.
Biden, who was leaving for a day trip to Chicago, was asked by a journalist from the New York Post if he was "sitting there" or "involved" when Hunter sent the WhatsApp text to businessman Henry Zhao.
"How involved were you in your son's Chinese shakedown text message?" the reporter from the Post asked Biden in a video shared by The Hill on Twitter.
Biden laughed and turned his head to another reporter as if he were ready to take another question from the press pool on the White House lawn.
"Were you sitting there – were you involved?" the Post reporter continued.
"No, I wasn't and I don't..." Biden answered before pausing after another reporter loudly asked him a question about Russian President Vladimir Putin.
But when the Post continued to press Biden for answers, the president shouted: "No!"
The text exchange between the Chinese businessman and Hunter came to light in recent days after the latter agreed to plead guilty to two misdemeanor tax crimes in federal court in Delaware.
"I am sitting here with my father [and] we would like to understand why the commitment has not been fulfilled," Hunter wrote in his message to Zhao on July 30, 2017, according to the transcript obtained by CNBC.
When the message was sent, Biden was no longer the vice president.
"Tell the director that I would like to resolve this now before it gets out of hand, and now means tonight," Hunter reportedly wrote to Zhao.
"And, Z, if I get a call or text from anyone involved in this other than you, Zhang, or the chairman, I will make certain that between the man sitting next to me and every person he knows and my ability to forever hold a grudge that you will regret not following my direction," Hunter reportedly added.
Hunter's attorney, Christopher Clark, told Fox News last week that his client was in the midst of addiction when the text exchange happened.
"Biased and politically-motivated, selective leaks have plagued this matter for years. They are not only irresponsible, they are illegal. A close examination of the document released publicly yesterday by a very biased individual raises serious questions over whether it is what he claims it to be. It is dangerously misleading to make any conclusions or inferences based on this document," Clark said. "The DOJ investigation covered a period which was a time of turmoil and addiction for my client."
White House officials, including Press Secretary Karine Jean-Pierre, National Security Council Coordinator for Strategic Communications John Kirby and White House Chief of Staff Jeff Zients, have refused to comment on the elder Biden's alleged involvement in the text exchange.
But the White House previously said that the president was not involved in his son's business ventures.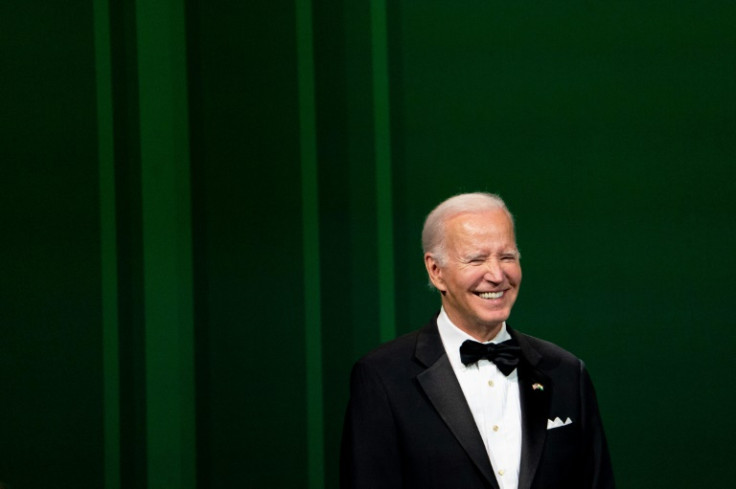 © Copyright IBTimes 2023. All rights reserved.