WATCH: BTS' Jungkook Goes Live While Shirtless In Bed, Fans Left Shocked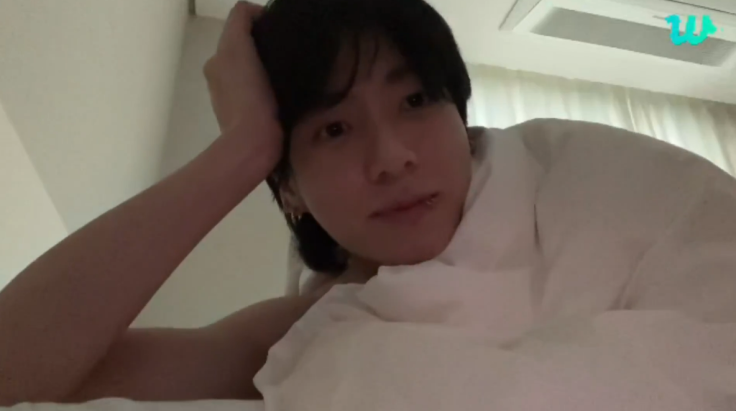 KEY POINTS
Jungkook did an early morning live broadcast on Weverse Friday
Jungkook showed ARMYs his new lip and ear piercings
The "Seven" singer will perform his solo digital single on SBS's "Inkigayo"
BTS' Jungkook surprised fans early Friday morning with a Weverse Live while he was shirtless and covering himself with a blanket in bed.
The K-Pop artist greeted fans a good morning as he went live on Weverse – an online community where K-Pop artists can interact with fans – despite being shirtless in bed. He started two short live broadcasts before settling with a third livestream, which lasted over 25 minutes.
The BTS member, who was just about to sleep at 7 a.m., started his live broadcast on Weverse and chatted comfortably with ARMYs – BTS' fans – showing them the new piercings he got and sharing his excitement to see his fans at his upcoming "Inkigayo" performance.
Over three hours after Jungkook's surprise Weverse Live, he continued to trend on Twitter with over 1.42 million tweets and counting.
Fans have been sharing various reactions to Jungkook's livestream on the micro-blogging site.
"Literally, what is going on with this Chapter 2?" one fan tweeted, while another said, "He's my best friend. He's my best friend. He's my best friend."
"I used to joke saying [that] one day Jungkook will go live while taking a shower, but I fear that joke isn't a joke anymore," another fan tweeted, which received lots of retweets.
"What in a parasocial relationship is that?" said a fourth fan, while a fifth fan quipped, "Honestly, WHAT ARE WE?"
"[I] need an actual REAL boyfriend [because] [I] don't think it's healthy for me to be this delusional for so long. [Laughing my a– off]," another fan wrote.
A few ARMYs also clipped Jungkook's tiny "hi" from the start of his Weverse Live, making fans melt and tweet funny reactions.
"Jungkook, I thought we were bros? Best friends to lovers [alternate universe]? [I'm] devastated he won't ever be mine," tweeted one fan. Another fan noted, "At this point, it really be feeling like I'm dating [J]ungkook from BTS."
As if fans weren't already going crazy enough because of his shirtless live broadcast, Jungkook teased them when one asked, "Come out from under the blanket," and he replied, "Can you handle it?"
After that, the "Seven" artist looked under the blanket and said, "My body is not in bad shape now, but you know... I have to work out. I'll work out."
Jungkook went on to show ARMYs his new lip and ear piercings, even asking fans what they thought about it.
Shortly after, he seemed to have read a comment asking him to show his abs. He said, "Why would I show you my abs here? I can't show them to you. That's only when we film." He quickly realized he was filming a live broadcast and said, "Oh, this is filming too. But it's different when I do it myself."
The 25-year-old BTS member ended his live broadcast with a sweet and endearing message to ARMYs, telling them to take care of themselves and be happy.
Jungkook will perform his solo digital single "Seven" for the first time in South Korea in Sunday's episode of SBS's "Inkigayo."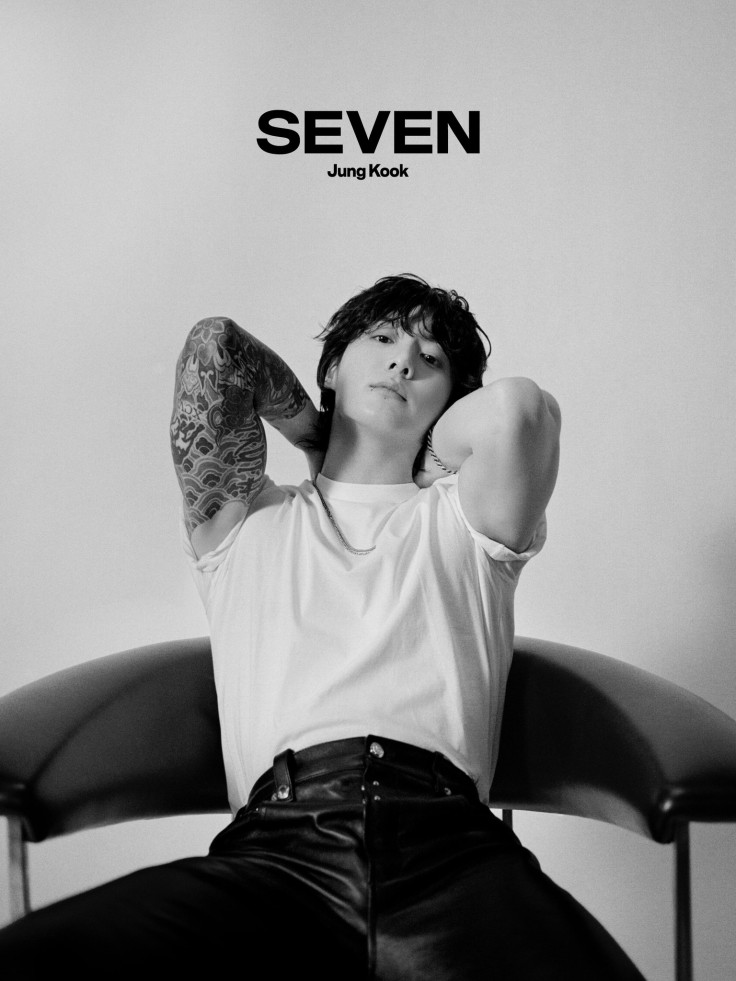 © Copyright IBTimes 2023. All rights reserved.