WATCH: Jungkook, Jennie Interaction Goes Viral; Fans Speculate What They're Talking About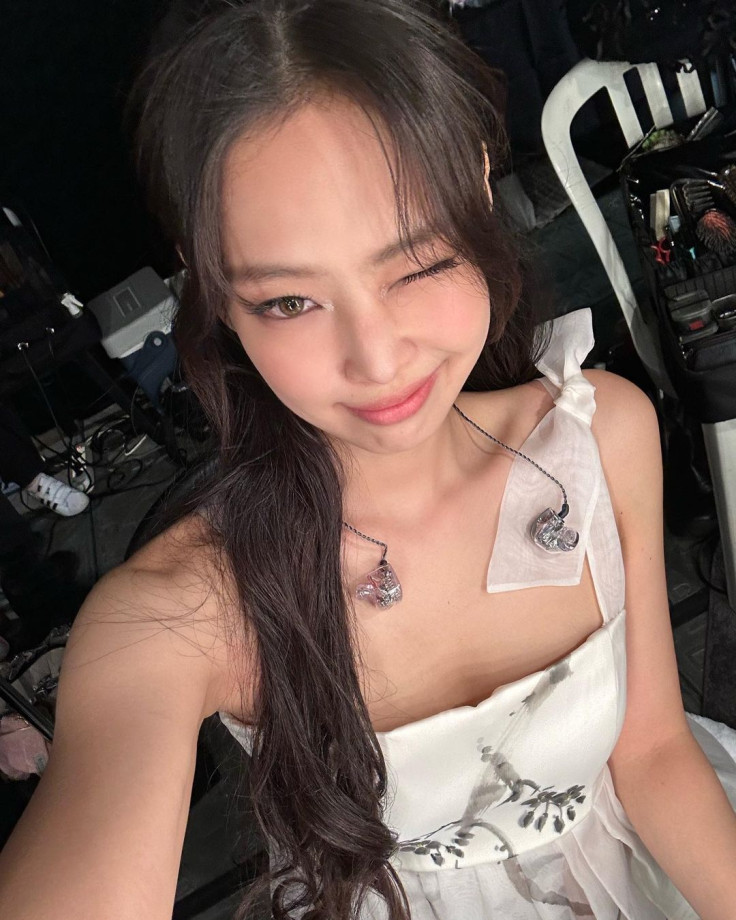 KEY POINTS
BLACKPINK's Jennie held her star-studded Calvin Klein launch event in Seoul in May
A new video allegedly showing Jennie and Jungkook greeting each other was released
Fans shared their reactions to the viral video of the two K-Pop idols online
Two months after the launch event of BLACKPINK Jennie's Calvin Klein collection pop-up store in Seoul, fans seemed to have finally gotten their wish for a proper interaction between the K-Pop star and her co-ambassador for Calvin Klein, Jungkook.
A video clip taken from an attendee's livestream of Jennie's Calvin Klein event recently went viral. In the video, originally posted by @thvtesao on Twitter and @taennie.wonder2 on Instagram, BTS' Jungkook seemingly greeted Jennie while the BLACKPINK member made her way around the room as a host.
The original uploaders have since gone private, but the clip was reposted and reuploaded by other accounts.
Fans insisted it was really Jungkook in the video because of the distinctive half-pony hairstyle and black outfit he was seen wearing in other videos and photos from the event.
"We finally got that video of Jennie and Jungkook talking to each other at the Calvin Klein event in Seoul! Look! We won ARMY-BLINKS!" tweeted one fan, while another commented, "Who [the f—-] is gatekeeping this video of Jungkook and Jennie?"
"It's so crazy how we got numerous TaeLisa selfies, but this is the first time we are getting members to talk to each other like close friends," a third fan said. A different fan tweeted, "[Oh my god] but my biases are actually talking to each other."
Meanwhile, some shared their thoughts on what Jungkook and Jennie could have told each other during their alleged interaction at the event.
"The thought that Jungkook most probably calls her 'noona' is so CUTE... just like Lisa calls Taehyung 'oppa,'" one fan tweeted; another said, "That doesn't look like a formal interaction. Besties detected."
"This looks like as if Jennie is asking him if he wants any drink or [if he] had any," speculated another fan.
Meanwhile, others jokingly guessed what the two Calvin Klein ambassadors could have spoken about during the brief interaction.
"'See you at the after-party. Namjoon's coming, right?' I was the glass wall [by the way]," one fan wrote.
Another fan tweeted a possible conversation that might have happened between Jennie and Jungkook, and it mentioned BTS' leader Namjoon or RM showing up at the gathering.
After Jennie's launch event, there was seemingly an after-party attended by many of the guests from her Calvin Klein pop-up store. Earlier news reports stated that RM joined Jungkook at Jennie's after-party.
Photobooth snaps from the after-party were reportedly shared online, featuring Jennie's friend, Deb Never.
Aside from Jungkook's similar outfits, the photos uploaded by RM on his Instagram resembled the photobooth pictures shared by Jennie's friend online.
The BLACKPINK member and Calvin Klein's global ambassador held the launch event for her capsule collection in Seoul in May.
It was attended by many celebrities, including BTS' Jungkook, SF9's Rowoon, Sik-K, the Kwon twins, HOLLY, Simi and Haze, Deb Never and Hwang In-youp, Inof, DJ Soulscape and GroovyRoom, among many others.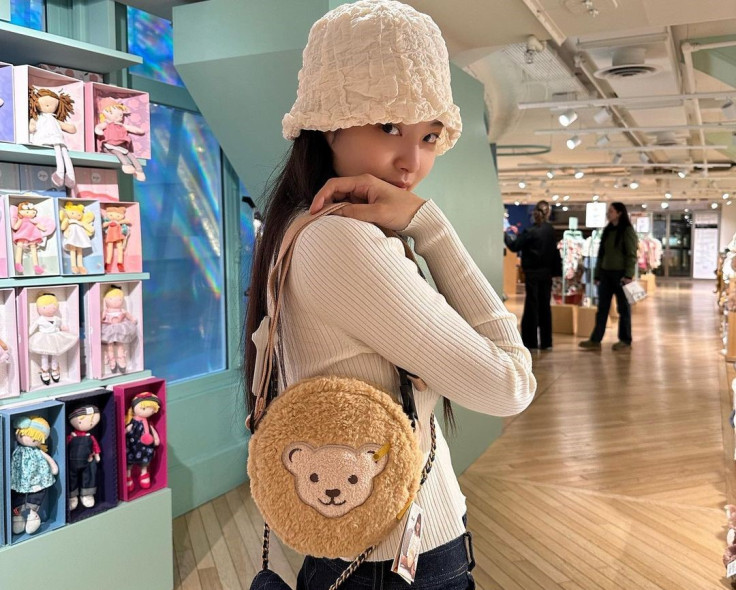 © Copyright IBTimes 2023. All rights reserved.