WATCH: Cute, Fluffy Dog Surprises Enhypen On Stage; Gets Kisses From Ni-Ki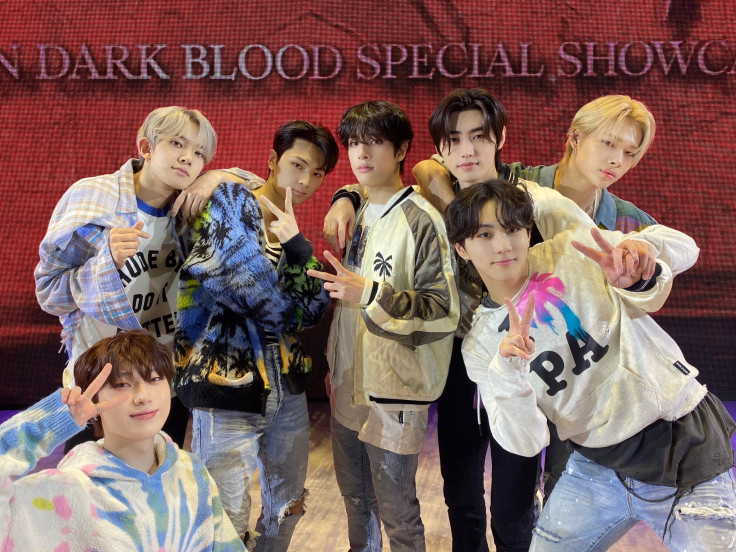 KEY POINTS
A cute Pomeranian surprised Enhypen during a fansign event
Ni-ki immediately held the dog in his arms and gave it hugs and kisses
Enhypen recently dropped its fourth mini album, "Dark Blood"
An adorable gatecrasher pranced its way to the stage during Enhypen's fansign event over the weekend and captured the hearts of the group's members.
On Saturday, the South Korean boy band — composed of members Heeseung, Jungwon, Sunghoon, Jay, Jake, Sunoo, and Ni-ki — held an in-person event where they met and signed autographs for a number of lucky fans who purchased their latest album, "Dark Blood," which was released in May.
While the members were taking a group picture at one point during the event, a cute and fluffy Pomeranian dog suddenly came up on stage, surprising them and the audience.
Ni-ki immediately ran to the dog and carried it in his arms, as seen in a video shared by TikTok user @sunoosfairwy.
The youngest member of the group — called "maknae" — was filmed cuddling the adorable pooch and giving it hugs and kisses before bringing it backstage himself.
The video, which has accumulated over 117,000 views and 34,000 likes, caught the attention of fans on TikTok, who couldn't help but gush over the cute interaction.
"The way Ni-ki immediately let go of all his stuff and carried the dog," one fan commented, while another said, "Ni-ki is the standard."
"This is so cute," a third fan wrote.
"Bro, I swear [Ni-ki] wanted to steal that dog," a fourth fan quipped.
"Ni-ki looks so happy," a fifth fan said.
Some social media users wondered where the dog came from. But it appears to be the pet of one of the staff members or a person connected to the event, as another viral video showed Ni-ki adorably running around with the same dog. The video was taken by his fellow member Jake before the fansign event started.
Enhypen recently dropped its fourth mini album, "Dark Blood," which successfully sold over 1.1 million album copies on its first day of release. It surpassed the group's personal record of 768,603 copies sold for "Manifesto: Day 1," released last year, according to Soompi.
The group, who debuted under BeLift Lab in 2020, also released the official music video for the album's main track, "Bite Me," which has garnered 27 million views over a span of 13 days.
Most recently, Enhypen's members showcased their stunning vocals as they performed a live version of the stripped-down track "Bills." It was uploaded on Live's official YouTube channel.
Their fans — known as Engenes — can watch the performance below.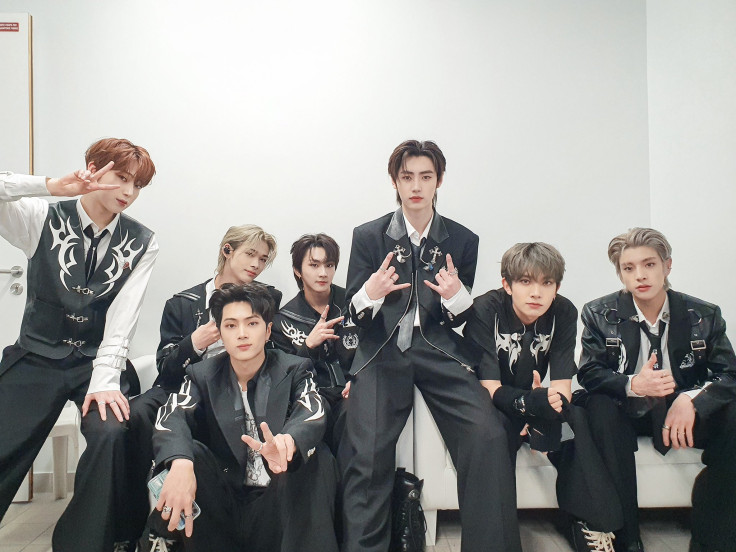 © Copyright IBTimes 2023. All rights reserved.