WATCH: Fans React To BTS' Jungkook's Sexy Calvin Klein Photoshoot Behind-The-Scenes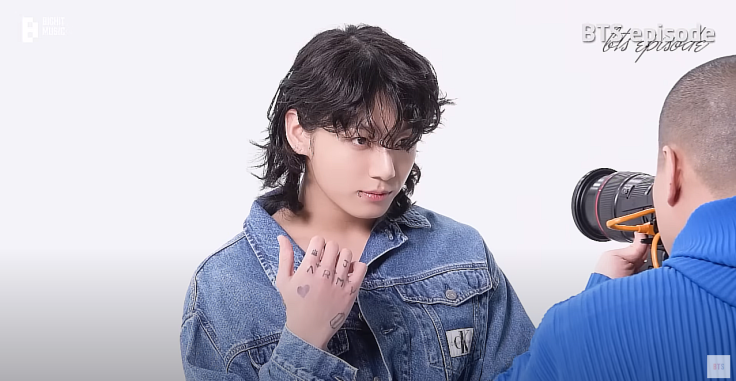 KEY POINTS
Jungkook unveiled the behind-the-scenes moments from his Calvin Klein photoshoot
Jungkook was named a global ambassador for the American fashion house
Fans are gushing over Jungkook's visuals during the shoot
BTS member Jungkook just dropped the behind-the-scenes footage from his photoshoot with American apparel brand Calvin Klein, and fans couldn't help but admire his handsome features even more.
In March, the 25-year-old South Korean artist stunned the K-Pop community after he was named the global ambassador for the fashion house and posed for its newest collection, donning all-denim apparel while shirtless.
And just recently, Jungkook unveiled how the photoshoot came to be, dropping the "Commercial Shoot Sketch" via BANGTANTV's official YouTube channel. He was seen sporting different Calvin Klein outfits, confidently posing in front of the camera and serving looks.
In the video, he also talked about his experience working with the brand and said he was happy with the results, though he had not done such a shoot in a long time, especially with more revealing outfits.
"According to the staff, this might sound like I'm bragging, but not everyone can be a Calvin Klein model. That's what they said," Jungkook explained.
He continued, "I felt honored to have been chosen [and] the energy on set was great, and the photography did an amazing job. He gave me clear and concise directions. It's been a while since I've done a shoot like this, but I feel like I'm quite happy with the results."
Following its release, fans — known as ARMYs — went wild on Twitter, praising the "Seven" hitmaker for his stunning visuals. Some mentioned that the "maknae" or youngest member of BTS was "all grown up."
"Calvin Klein won with Jungkook! He's so cool!" one user commented, attaching a clip of Jungkook shooting his iconic shirtless look.
Another commented, "He's such a STAR!!!!!!!!! Like his aura and screen presence whoa!!"
"He's so pretty," a third user said, adding a clip of the singer doing a close-up shot. In the video, he wore a simple Calvin Klein black shirt with his tattoos showing. His hair was also styled in curls.
"I love how comfortable he looks while shooting for CK!! That's my boy," said a fourth fan, who included a video of Jungkook goofing around and having fun during the shoot.
Another commented on the original YouTube video, "Jungkook is a really creative person who can do anything. Good luck, Jungkook."
"The charming duality that JK has is miotic, as his captivating aura goes from a bright smile to intimidating in a matter of seconds, he is a magical person full of nuances. He was born for this," a sixth user said.
Jungkook is currently promoting the release of his solo debut single, "Seven," which quickly dominated the South Korean and international music charts.
As of late, the explicit version of the track broke the Guinness World Record for having the most number of streams within one week, collecting over 89 million streams. "Seven" is also the fastest track to reach 100 million streams on Spotify for a male artist.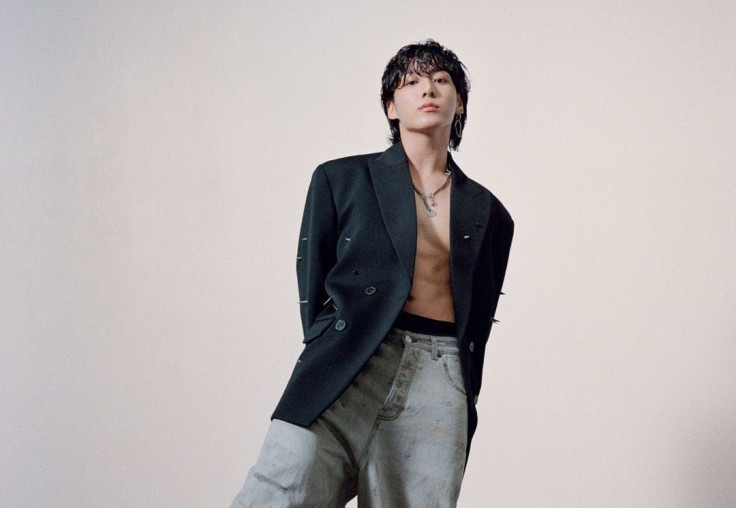 © Copyright IBTimes 2023. All rights reserved.