WATCH: Fil-Am TikToker Performs With IVE On Stage Then Video Calls Keeho Minutes After
KEY POINTS
Fil-Am TikToker Olivia performed on stage with IVE at the KCON LA 2023
She also had a chat with P1Harmony's Keeho as one of the video call event winners
Keeho told her he was proud of her and even asked when they could collaborate
Fil-Am TikToker Olivia, who goes by the username @kecobaez, had unforgettable interactions with the K-Pop group IVE and K-Pop idol Keeho of P1Harmony in a single day.
In the viral video she uploaded on her TikTok account, she wrote, "POV: When you perform with IVE at KCON but have to leave immediately to get to your video call with Keeho."
According to her, she was able to perform on stage with IVE after auditioning that morning and making it to the finals. She performed with IVE on the group's "I AM" stage.
Shortly after, she did a video call with Keeho as one of the video call event winners and shared about her KCON performance with IVE, and the P1Harmony member kept telling her he was proud of her.
"Oh wow... I am so glad you had fun. Wow, I am so proud of you. That was so crazy," Keeho told Olivia.
"That's sick. That is so cool," he continued.
Netizens on TikTok couldn't help but tell the TikToker how happy they were for her as fellow K-Pop fans, telling her how lucky she was.
"GIRLY YOU DID DREAM STAGE [WITH] IVE AND CALLED KEEHO AFTERWARDS? [You are] living the dream [for real!" gushed one user.
"You win. [oh my f—--- god] what. Like what," commented another, while a third user stated, "Please. This is too iconic."
Olivia's luck as a K-Pop fan didn't end there. She was able to perform with ZEROBASEONE as well on the second day of KCON LA.
One user in the comments section of her viral TikTok video dancing with ZEROBASEONE claimed that Olivio also had a moment with ITZY on the third day of the convention.
"[You] danced with IVE on day 1, and had to leave early to have a fan call with Keeho and dance [with] ZB1 on day 2?! [G]irl, what the hell did [you] do [in your] first life?" commented one user on TikTok, to which another one replied, "And last night (day 3), she was with ITZY."
Before performing at KCON and having a video call with Keeho, she won a video call with P1Harmony's Hwang In-tak, better known by his stage name Intak.
She even had a picture with P1Harmony's Jongseob.
Olivia's TikTok account is filled with K-Pop dance covers, K-Pop-related content and her unforgettable interactions with her idols.
As of press time, the 19-year-old TikToker has over 41,300 followers and 7.1 million likes on the short-form video hosting platform.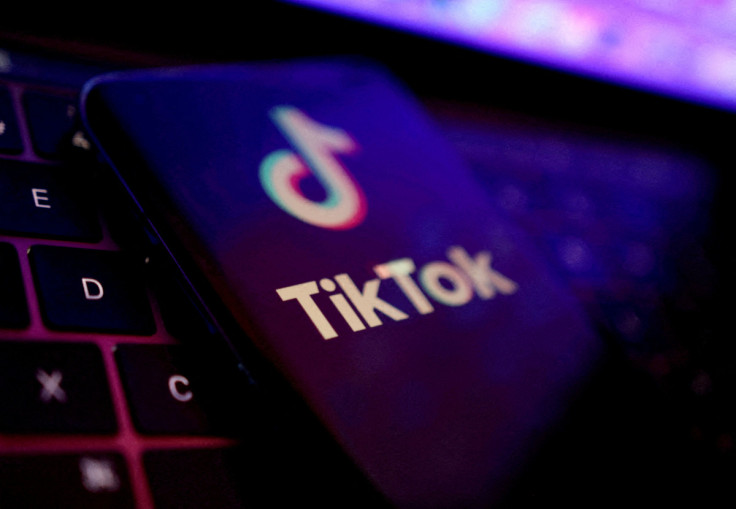 © Copyright IBTimes 2023. All rights reserved.