WATCH: Harassed Patriots Fan Hangs Out With Team Owner Robert Kraft, Other Personnel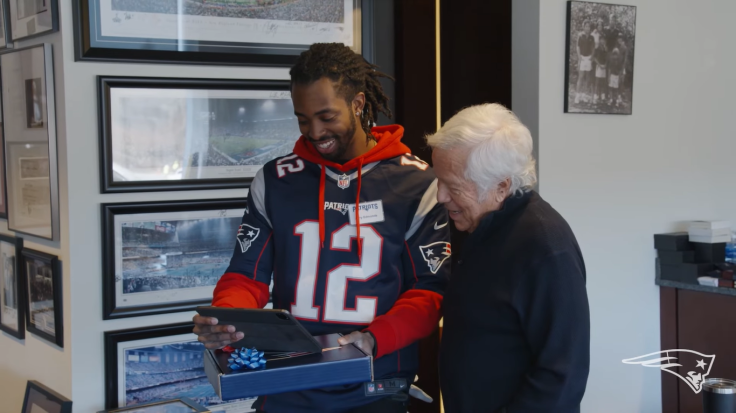 KEY POINTS
Jerry Edmond was being harassed by a Raiders fan during their Week 15 matchup
The viral video reached Patriots owner Robert Kraft, who invited him for a once-in-a-lifetime experience
Edmond was also able to shake hands with head coach Bill Belichick
The holiday season was meant for fans to enjoy sporting events with their families and friends or even on their own, and New England Patriots fan Jerry Edmond had the best experience possible on Christmas.
In the insane closing sequence of the Patriots' Week 17 visit to the Las Vegas Raiders, Edmond was the victim of a woman who was a Raiders fan.
The host of the Patriots-centric "Babz on the Mic" podcast Brian Babz posted a video of the incident and stated that the woman repeatedly came up to Edmond throughout the entire game, "chirping at him for cheering for the Patriots in 'her' stadium."
A man wearing a John Matuszak Raiders jersey attempted to keep her away from Edmond as she continued to mock the Patriots fan for simply showing support for his team after the devastating loss to the Raiders.
Babz's video immediately went viral as it racked up 96.1 million views, 212,000 likes and about 17,800 retweets, while Edmond himself responded to the video and revealed that it was his first time watching an NFL game live.
NFL insider Field Yates reported a few days after that Patriots owner Jerry Kraft had invited the harassed fan as a guest and will be on the field during the pre-game against the Cincinnati Bengals on Christmas Eve.
The Patriots did follow through on the report by Yates as Edmond was able to meet Kraft himself in his office.
"What you did was so classy and you represent what our whole franchise is about: building bridges. It's kind of cold, how about if you come to our suite and watch the game there?" Kraft told the fan who immediately accepted the offer.
As a bonus, Edmond also spoke with hip-hop icon and music industry mogul Jay-Z who also praised him for keeping his cool in such a tough situation.
He was also able to walk along the field and meet the players, check out all six of their Super Bowl trophies, and take photos with them alongside Kraft, while also getting the chance to shake the hand of the third-winningest NFL coach in history: Bill Belichick.
Even though the Patriots went on to lose to the Bengals 22-18, Edmond still had the time of his life cheering for his franchise alongside the Kraft family after such a horrible experience a week before.
"It was all like a dream, I'm not gonna lie to you, because everything was happening so fast. I'm still processing everything right now. It was amazing, like a dream come true," Edmond said.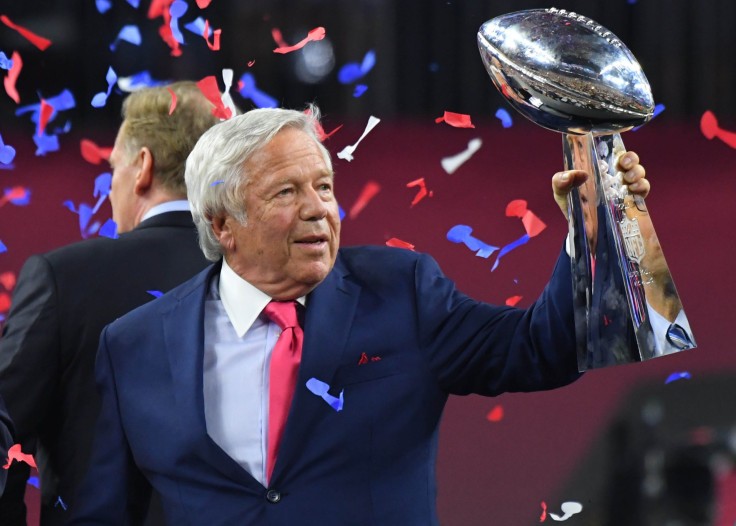 © Copyright IBTimes 2023. All rights reserved.