WATCH: Jungkook Releases New 'Seven' Music Video 'Summer Mix' Visualizer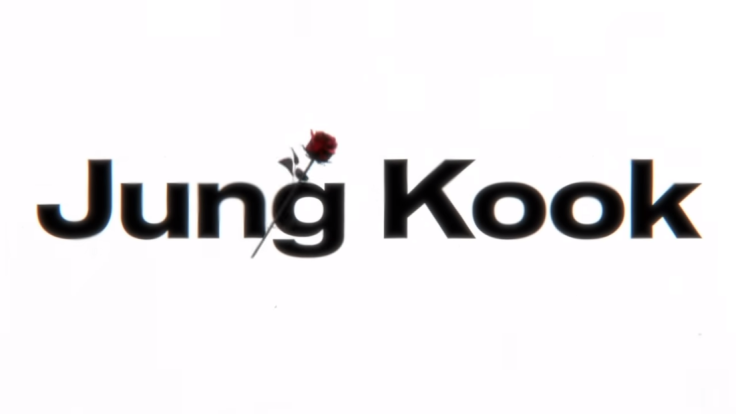 KEY POINTS
Jungkook released a new version of his solo digital single "Seven"
Jungkook joined Taylor Swift as the only artists with 15 million first-day streams for a song on Spotify
Fans can join the "#SevenDaysAWeek" challenge to get the chance to be featured in the "Seven" compilation video
A new version of Jungkook's solo digital single "Seven" is out!
On Monday afternoon, BigHit Music released a "summer mix" visualizer for Jungkook's solo digital single "Seven" featuring Latto.
The "summer mix" version of "Seven" started with refreshing beats in the intro, making it a great addition to one's summer music playlist.
"Seven's" newest version can be listened to on various music streaming platforms, including Apple Music, Spotify, Amazon Music, Deezer, iTunes, Pandora, Tidal, YouTube Music and Apple Music.
As of press time, "Seven" has five versions uploaded on Spotify, including a clean version, an explicit version, an instrumental version, a summer mix, and a band version.
"Seven," described by BigHit Music as an "invigorating summer song" that will make listeners feel the full breadth of Jungkook's charm, debuted at No. 1 on Spotify's Global Top Songs chart after garnering 15,995,378 filtered streams on its first day alone, per Chart Data.
This makes the "Golden Maknae" of BTS the first artist, aside from Taylor Swift, to surpass 15 million first-day streams for a song on Spotify, according to Soompi.
Outside of Spotify, "Seven" dominated iTunes charts in 108 countries, as of Sunday, debuting at No. 1 on both the European and worldwide iTunes song charts.
Jungkook's summer song also reportedly broke the record for the fastest K-pop track to get No. 1 on the U.S. iTunes chart.
In other news, fans can join the "#SevenDaysAWeek" challenge to get the chance to be featured in the "Seven" compilation video.
For a chance to be featured, participants can upload clips of themselves performing the "Seven" choreography via TikTok with the hashtag "#SevenDaysAWeek" until 12 a.m. KST on July 25.
Meanwhile, for those who are having difficulty learning the "Seven" choreography, they can watch TikTok user @fujicov's tutorial and a slow-paced rundown of the steps.
For the non-dancers, they can role-play, duet or act while using the "Seven (feat. Latto)" music and the #SevenDaysAWeek hashtag.
Submissions must be set to public and downloadable.
As of press time, the #SevenDaysAWeek hashtag has garnered 131.1 million collective views on TikTok.
Thousands of users worldwide have already jumped at the chance to be featured on the track's compilation video.
In other news, Jungkook revealed that the first person he shared his solo song "Seven" with was his BTS bandmate Taehyung or V.
When Jungkook was asked who the first person he shared "Seven" with was on "Spotify Ball-terview," he replied, "Taehyung. I played it for him first after recording it."
Despite having different tastes in music, Jungkook shared that he and Taehyung often send each other their songs when they finish creating them.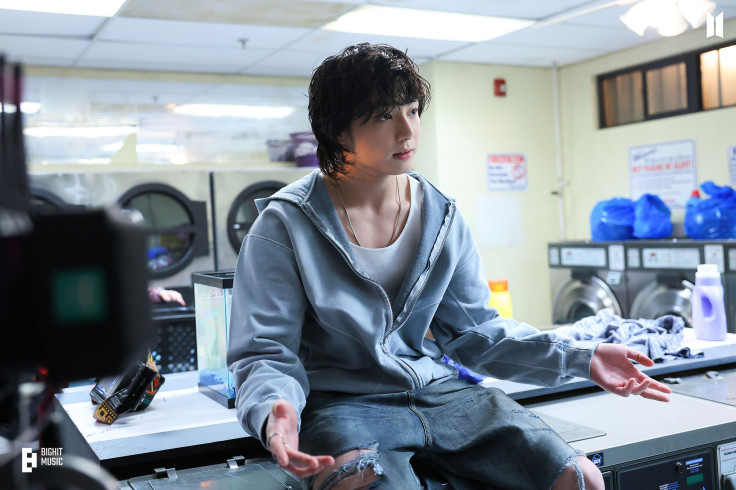 © Copyright IBTimes 2023. All rights reserved.