WATCH: SB19's Stell Affectionately Dances 'Gento,' Ballroom With Senior Fan
KEY POINTS
SB19 performed in different cities in Canada for the North America leg of its "PAGTATAG!" world tour
An A'TIN from Canada shared a video of Stell dancing with her senior citizen mom
SB19's Stell previously trended on X for his charm and humor on the show "The Voice Generations"
A new heartwarming interaction between an SB19 member and a fan surfaced from the Filipino boy group's "PAGTATAG!" world tour in Canada.
On Tuesday, an A'TIN – SB19 fan – from Canada named Debbie took to Facebook to share her senior citizen mom's adorable interaction with SB19's Stell. She posted videos of her mom, whom she calls "Mommy Ganda," dancing with the 28-year-old SB19 member.
After Stell tried to teach "Mommy Ganda" his group's hit song "Gento," the senior A'TIN told the P-Pop idol that she could only do folk dance.
After that, Stell danced a few steps of Engañosa, a Philippine folk dance, with his senior fan. Stell then went on to dance ballroom with her.
The uploader, Debbie, thanked Stell for dancing with her mom and joked that the SB19 members were her mother's favorite children.
"Thank you, Stell, Josh, Pablo, Justin and Ken. My mom told me that you were all nice and respectful, that's why you are blessed," she wrote in the caption.
Her post was picked up by an SB19 fan account, @AShinumura, and reposted on X, formerly known as Twitter, the following day. It has since gained over 29,400 views on the platform.
Other A'TIN tweeted their praise for Stell's kind gesture for the senior member of the fandom.
"This is so priceless and precious! You don't get to see this kind of respect and love express[ed] to our elders these days. Thank you, Mahalima," commented one fan; another fan stated, "This is why I like Stell. His sincerity towards his fans is evident, regardless of their age."
"Seeing this first thing in the morning made my day," quipped a third fan; a fourth fan added, "This is so wholesome. @stellajero_ best boi!"
"This is why I love Stell even more. It's super rare to find a man like him nowadays, someone who's respectful and gentle with the elderly...especially since we know he is close to his grandparents. STELL is a walking green flag," a different fan commented.
Meanwhile, another joked, "Told you. Stell is the representative among cousins during family reunions."
In other news, Stell is gaining more fans on his "strawberry farm," the home of Stell stans or Stellberries, because of his charm and humor as one of the coaches on "The Voice Generations," a reality singing competition in the Philippines.
He even occupied four top trending spots on Twitter Philippines after the show's first episode and earned praises for his "Don't Stop Me Now" by Queen performance with his fellow coaches and Filipino artists Chito Miranda of the band Parokya ni Edgar, dancer and artist Billy Crawford and "Limitless Star" Julie Anne San Jose.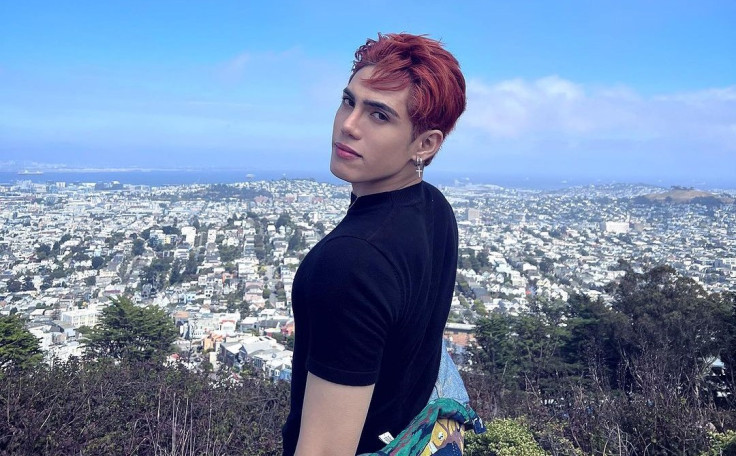 © Copyright IBTimes 2023. All rights reserved.