Watch: White House Turns Down Question About Biden's Alleged Refusal To Acknowledge Hunter's Daughter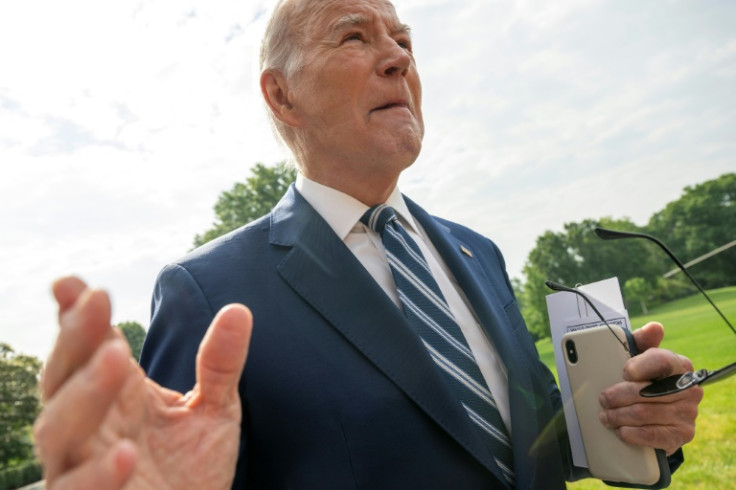 KEY POINTS
Press secretary Jean-Pierre said she had nothing to share about President Biden's relationship with Navy Jones
President Biden in April claimed he only had six grandchildren during a speech for a White House event
Biden and his wife Jill also left out Navy Jones in an interview with Jimmy Fallon in 2020
The White House on Wednesday dismissed a reporter's question about President Joe Biden's alleged refusal to acknowledge his granddaughter from son Hunter Biden.
During a White House press briefing on Wednesday, one reporter asked press secretary Karine Jean-Pierre was asked about a recently published New York Times report about Navy Joan, Hunter's 4-year-old daughter with former exotic dancer Lunden Roberts. Specifically, the reporter asked whether the president, who has yet to meet Navy Joan, acknowledges the little girl.
"There was a story in the New York Times over the weekend about Hunter Biden's daughter in Arkansas. Does the president acknowledge this little girl as his granddaughter?" the reporter asked.
"I don't have anything to share from here," Jean-Pierre emphatically said.
The White House has been refusing to answer any questions pertaining to Navy Joan and Hunter's years-long child support dispute with his child's mother.
President Biden has also publicly refused to acknowledge Navy Joan's existence and has claimed on numerous occasions he talked about his grandchildren that he only has six. This includes a White House "Take Our Kids To Work Day" event where Biden left out Navy Joan in his speech.
"I have six grandchildren, and I'm crazy about them. And I speak to them every single day. Not a joke," he said at the time.
At Christmas last year, the Bidens only put up nine stockings above the White House fireplace instead of ten.
In 2020, Biden and his wife Jill claimed they had five grandchildren during a virtual interview with "Tonight Show" host Jimmy Fallon, leaving out Navy Joan and Beau, Hunter's newborn child with wife Melissa Cohen. Jill later corrected the gaffe and said they had six grandchildren, leaving out Navy Joan.
Additionally, White House aides who attended"strategy meetings" said they have allegedly been told for years that the president only has six grandchildren, according to The Times report.
Biden's other grandchildren are Naomi, 29, Finnegan, 22 and Maisy, 21, who are Hunter's daughters with former wife Kathleen Buhle; Natalie, 18, and Robert, 16, the children of his late son Beau Biden and wife Hallie; and Beau, 3, Hunter's son with current wife Melissa Cohen.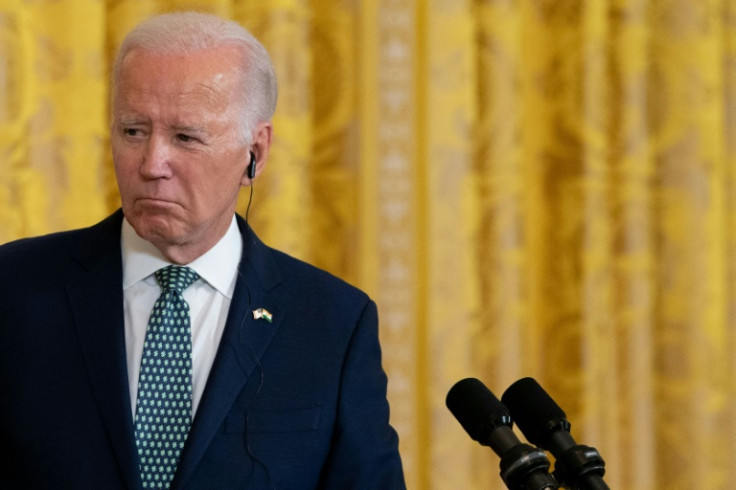 © Copyright IBTimes 2023. All rights reserved.