Wells Fargo 1Q Profit Tops View On Mortgage Strength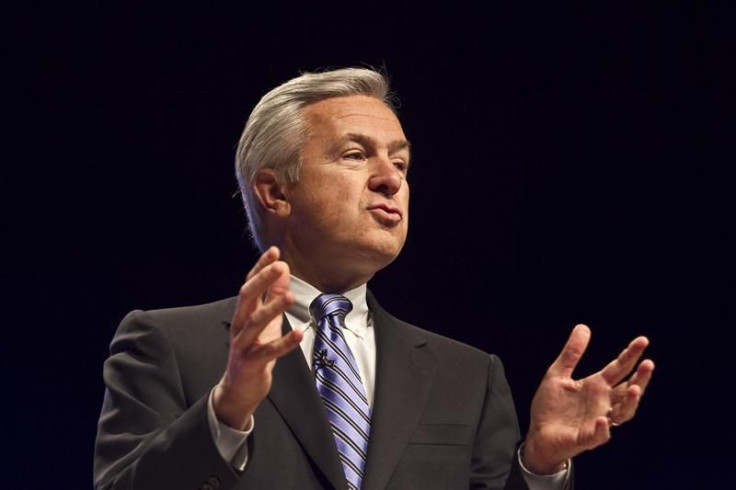 Wells Fargo & Co., the fourth-largest U.S. commercial bank, said Friday strong mortgage activity during the first quarter offset increased expenses to produce higher-than-expected revenue and profit.
Although the 20 percent revenue increase and 14 percent profit increase topped analyst expectations, shares of the San Francisco-based bank fell 1.5 percent in premarket trading. The shares fell 73 cents, or 2.5 percent, to $33.29 at market open.
Net income climbed to about $4.25 billion, or 75 cents per share, from about $3.76 billion, or 67 cents per share, a year earlier, the bank said.
Earnings per share have now risen for the ninth consecutive quarter.
Revenue -- which wasn't expected to grow on a percentage basis as much as profit -- to $21.64 billion from $20.33 billion last year.
Analysts polled by Thomson Reuters expected earnings of 72 cents a share and revenue of $20.4 billion.
Mortgages make up more than 10 percent of Wells Fargo's revenue, and equity research firm Trefis estimated earnings from mortgage servicing contributes to determining 20.6 percent of the firm's share price, the largest component.
Revenue, which climbed to its highest level in nine quarters, rose on higher noninterest income, including strong mortgage banking and trading activities, while net interest income was in line with the fourth quarter's $10.9 billion.
Noninterest expense increased to $13 billion from $12.5 billion in fourth quarter 2011 "reflecting higher personnel costs and higher revenue," the bank said in a statement. Among those factors: higher salary taxes; 401(k) matching; an increase of $596 million more in deferred compensation expense from the fourth quarter; higher commissions and incentive compensation; and higher operating losses, primarily due to costlier litigation.
Some of the increased expenses were offset by a $262 million reduction in merger and severance expenses compared with the fourth quarter.
Significantly, Wells Fargo's total revenue less its noninterest expenses, known as pretax preprovision profit, rose 14 percent to $8.6 billion. The stronger pretax preprovision profit gauges the bank's ability to generate capital to cover credit losses.
The bank posted sequential improvements in several areas. Return on equity rose 1.7 percent to 12.14 percent, and return on average assets climbed six basis points to 1.31.
Net interest margin rose to 3.91 percent from 3.89 percent in the fourth quarter on "disciplined deposit pricing and redeployment of short-term investments into long-term securities offset the runoff of higher yielding loans and investments."
The bank also increased its quarterly dividend by 83 percent, to 22 cents per share.
© Copyright IBTimes 2023. All rights reserved.