Wendy Williams' Financial Advisor Forced To Hire Armed Security Amid Wells Fargo Legal Battle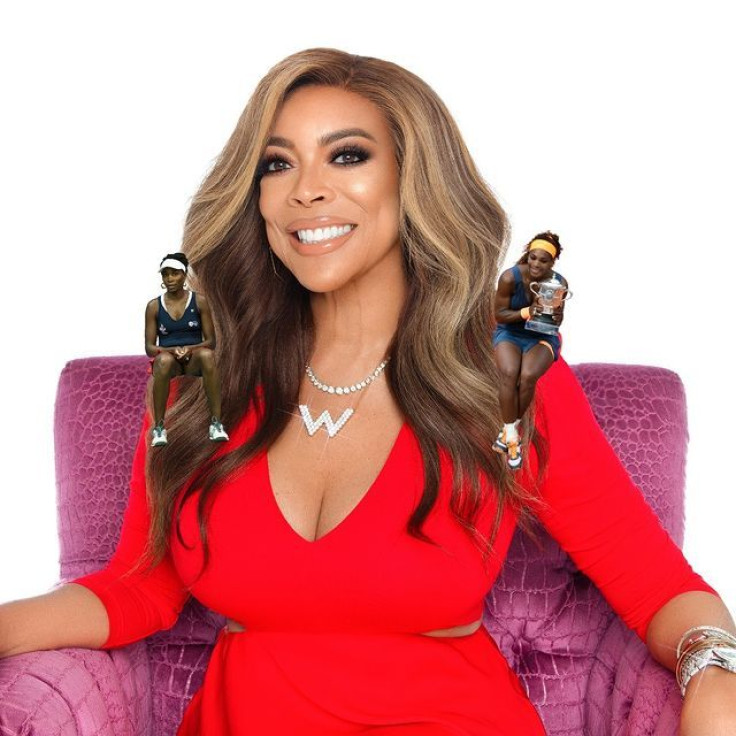 KEY POINTS
Lori Schiller claims she's received death threats after Wendy Williams publicly said she fired her financial advisor
Schiller said she was never fired and is still the lead advisor of Williams' account amid Williams' lawsuit against Wells Fargo
Williams claimed the bank denied her access to her money after Schiller said Williams was of "unsound mind"
Wendy Williams' financial advisor claims she's been receiving death threats and has been forced to hire armed security to protect her family ever since the TV personality's legal battle with Wells Fargo came to light.
Lori Schiller claimed she's been "through hell" after the former "Wendy Williams Show" host publicly claimed she fired the Wells Fargo advisor and pushed back at her allegation that Williams needed a guardian over her finances.
"I have 24-hour armed police officers outside of my house kind of vetting everyone that comes to my front door. It's starting to affect my life. I'm a prisoner in my own home," Schiller told Page Six.
She went on to claim that her continued work on Williams' account has put her family at risk, adding, "I'm kind of living in my own personal hell here."
Williams' legal battle began earlier this year after the former daytime talk show host alleged in court documents that Wells Fargo improperly denied her access to her money. She claimed that this action was based on the advice of Schiller that Williams "was of unsound mind," People reported.
Williams said in her filing that she fired the financial advisor as a result of her "improper conduct" in relation to Williams' accounts but that Wells Fargo continues to deny her access to her financial assets and statements.
Wells Fargo claimed in a petition for guardianship that Williams is an "incapacitated person" and is the "victim of undue influence and financial exploitation." In May, a judge appointed a guardian over Williams' finances until July while the case was pending, the former TV star's attorney La'Shawn Thomas said.
However, Schiller told Page Six that despite Williams' claims, she was never fired and is still the lead advisor of the celebrity's account amid Williams' lawsuit against the bank.
She claimed that she has been having "all positive" conversations with Williams, with whom she was "very close" for 12 years.
Despite the criticism from Williams following Wells Fargo's claims that the TV personality needed a financial guardian, Schiller claimed that the bank has lauded her internally for the work she's done to protect Williams from those who mean her financial harm. However, she said the bank won't publicly support her.
"All I've done was follow the law to the tee, and I've been praised by Wells Fargo for all of my efforts," Schiller told the outlet, noting that the bank is paying for her home security. "I've given them ample time and come to my defense and make a statement and for some reason they just are putting it to the side."
Schiller and her lawyer, Anthony Mango, who was present during the phone conversation, said there is allegedly a gag order in place within the lawsuit, which has been sealed, so they couldn't share details about the ongoing case.
She, however, noted that it was not her but Wells Fargo that pursued guardianship over Williams because of a "pattern" of behavior that made issues "apparent."
"Wells Fargo took the lead," she claimed. "I just don't think people understand the complexities of what goes on behind the scenes."
She also felt that "it's a really bad time for guardianships," alluding to the case of Britney Spears, who was freed from a 13-year conservatorship last year.
According to Schiller, Williams' court-appointed financial guardian, whose identity has not been revealed, serves as a conduit between Williams and the bank. The TV star has access to her money that is meant to support her livelihood, but the guardian will object to requests that appear to be from someone exerting "undue influence" over Williams, Schiller claimed.
Williams does not agree with the appointment of a financial guardian, her lawyer said in a statement earlier this year.
"Wendy has been very clear that she does not want a financial guardian to tell her what she can and cannot do with her money," Thomas said.
Thomas said he suspects that "there's something someone has done with [Williams'] money" and that the bank is "attempting to hide something," according to The Hollywood Reporter.
In March, Williams addressed rumors about her mental and physical health on "Good Morning America," saying that she's "absolutely" of sound mind.
She alleged that people looking to take advantage of her are responsible for concerns about her competency, claiming, "When people want control of [your] accounts, they say anything, including something crazy like that about me."
In a statement obtained by People in February, a spokesperson for Wells Fargo said, "We deny any allegations of improper actions with respect to Ms. Williams' accounts and are fully participating in a court process to reach a resolution that is in her best interest."
"The financial well-being of our clients is at the heart of everything we do," the rep continued.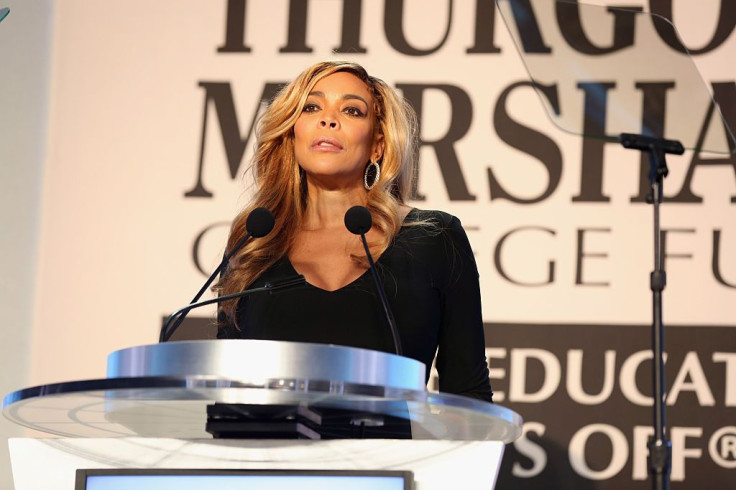 © Copyright IBTimes 2023. All rights reserved.
FOLLOW MORE IBT NEWS ON THE BELOW CHANNELS