What Led CEO Roger Hochschild To 'Discover' His Simple And Sincere Approach To Diversity? Exclusive Q&A
This Social Capital CEO empowered the integration of employees, culture and ideas from the ground up instead of the top down.
In November we honored Roger C Hochschild as one of our Top 10 Social Capital CEOs for continuing and bolstering Discover's commitment to its mission "To help people spend smarter, manage debt better, and save more so they achieve a brighter financial future." But what was even more compelling were his incredible revelations how he empowers and respects the diversity of its employees with a revolutionary and organic approach that comes straight from the heart.
This is just the beginning of our series of ongoing articles and interactions from Hochschild on how to do business right in today's complicated and challenging environment where Social Capital is becoming more and more important.
CEO Roger Hochschild has been devoting himself for almost two decades at Discover Card to running the giant multinational corporation like a small business. That commitment keeps him and Discover focused on the people part of their business in real, meaningful and actionable ways.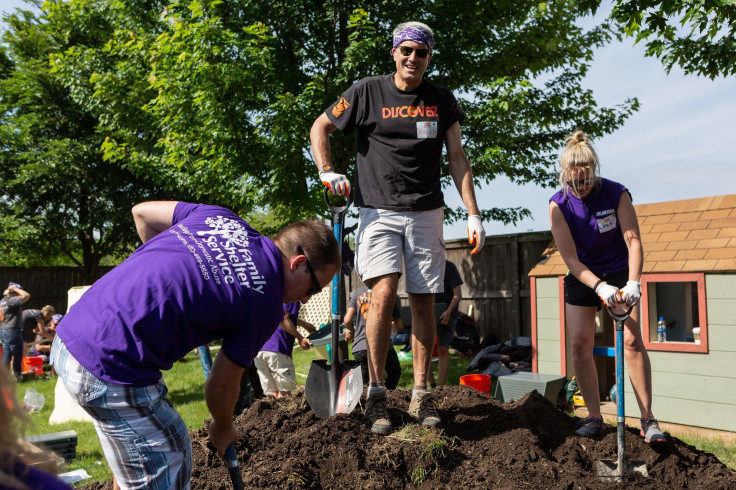 "You know, everyone hates capitalism and corporations - or a lot of people do. But people love small businesses."
It's exactly the opposite of how you hear of big banks acting nowadays.
But it doesn't have to be, and his seemingly simple solutions to some of the typical big bank problems are the proof.
From education and committing itself to the financial education and betterment of its customers over the long haul, to the improvement of respect for its employees he and Discover are truly running this company like that old school neighborhood bank.
And dare we say, there was definitely a little semblance of Jimmy Stewart's George Baily from the classic movie "It's a Wonderful Life" about the heroically kind leader of a small town Savings and Loan that came to mind.
He really is that ethical and compassionate.
Click on the video to hear a whole lot more about Hochschild and his people-focused approach to running a bank like a small business.
© Copyright IBTimes 2023. All rights reserved.
FOLLOW MORE IBT NEWS ON THE BELOW CHANNELS