What Is Spice Or K2? Synthetic Marijuana Leading To Increased Hospitalizations And Possibly Deaths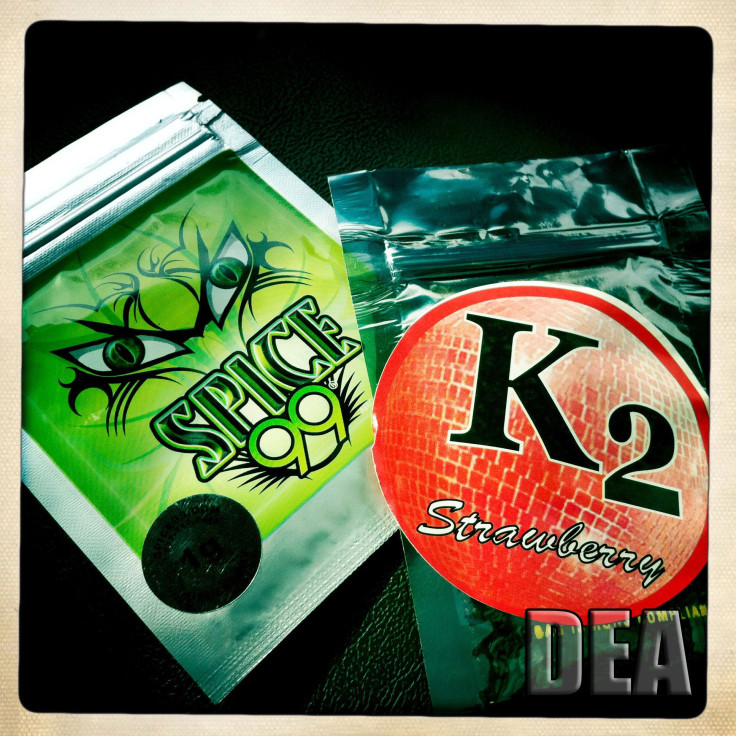 Kind bud, it is not. In less than two weeks, more than 160 people in New York state have been hospitalized after using synthetic marijuana marketed under names such as Spice, K2 or Green Giant, prompting Gov. Andrew Cuomo to make an announcement about the substance Friday.
"Synthetic drugs are anything but harmless, and this rash of severe health emergencies across the state is direct proof," Cuomo said in his health alert. The governor's office added that calls to the state's poison-control centers associated with the use of synthetic marijuana "increased dramatically in the last two weeks."
It has been a crime to possess or sell synthetic marijuana in New York state since 2012.
Sold as plant material coated with chemicals that are supposed to create marijuanalike effects, synthetic marijuana may have contributed to a 54-year-old woman's death in Montgomery, Alabama, the same day Cuomo issued his health alert. When medics and police found her body, she was surrounded by ingredients and materials associated with the substance, the Montgomery Advertiser reported.
According to the Drug Enforcement Agency (DEA), Spice or K2 is a mixture of herbs and spices sprayed with a synthetic compound similar to the psychoactive ingredient in marijuana, THC, that is frequently marketed as incense or so-called fake weed. It can be either drunk as a tea or smoked.
"Since the exact compounds contained in synthetic cannabinoid products change so frequently, it's often impossible for users to know exactly what they are putting in their body," Dr. Howard Zucker, the acting New York state health commissioner, said in the statement issued by the governor's office.
After smoking synthetic marijuana, users have reported not only marijuanalike highs but also confusion, headaches, increased heart rates, seizures and unconsciousness, CNN cited the New York State Health Department as saying. The National Institute on Drug Abuse indicated other effects can include extreme anxiety, hallucinations and vomiting, the Associated Press said.
Like health officials in New York, their counterparts in Alabama, Mississippi and Virginia have expressed their concerns over the apparent rise in the use of synthetic marijuana. In Alabama, the state Department of Public Health reported 98 overdoses were linked to its use in March alone.
Previously, AP reported, more than 40 state attorneys general signed a letter in February requesting oil companies to ensure that the convenience stores attached to their gas stations don't sell synthetic drugs.
© Copyright IBTimes 2023. All rights reserved.
FOLLOW MORE IBT NEWS ON THE BELOW CHANNELS