What Will Happen In 'Empire' Season 3? 9 Questions That Need To Be Answered After The Season 2 Finale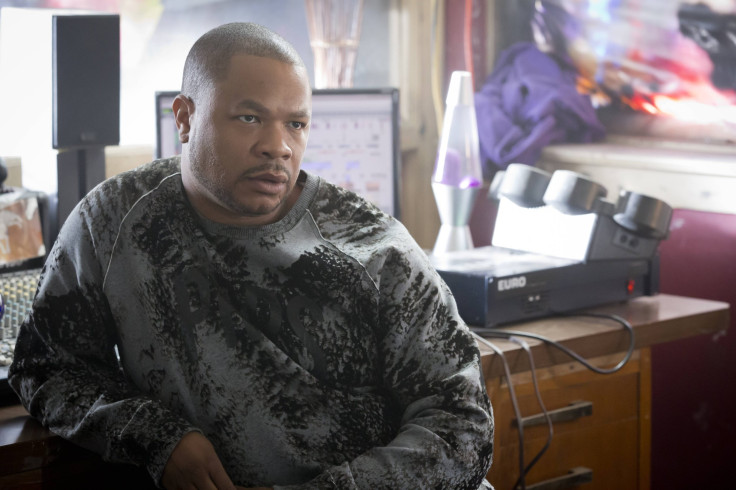 "Empire" fans were left wondering about a lot after the Season 2 finale, which ended with a major cliffhanger. Anika and Rhonda fought each other on a balcony, and it appeared as though at least one of them won't be back in Season 3. Lucious has a new wife, Hakeem has no wife and Jamal has questions about his career following episode 18.
Each Lyon is heading into Season 3 with new obstacles to face, and their lives may never be the same after the events of episode 18. What will the showrunners present next season when we revisit the first family in hip-hop? Below are nine questions that need to be answered on the drama.
1. Who Fell Off the Balcony? Season 2 came to a close with a major cliffhanger. Just as Andre (Trai Byers) went onto the balcony to get Anika (Grace Gealey) for Lucious (Terrence Howard), he stumbled upon a fight between her and his wife Rhonda (Kaitlin Doubleday). The two struggled near the railing of the balcony, and it sounded like at least one of them took a long fall. Was it Anika or Rhonda who went over the edge? Or was it both of them?
2. What Will Happen to Andre Should Rhonda Die? Andre has come a long way since Season 1. He was able to get his bipolar disorder under control and also found faith to get him through his struggles. His beliefs were slightly shaken after the death of his baby, so the loss of another loved one could send Andre down a dark path. Rhonda has always been his rock, and if she's the one who went over the railing, Andre might never be the same.
3. Will Jamal Continue His Music Career? When Jamal (Jussie Smollett) got out of the hospital, he told his family he was done singing until its members decided to break their cycle of crime and violence. The finale showed signs the Lyons could be turning a corner, but then everything spiraled out of control at Hakeem's (Bryshere Y. Gray) almost wedding. Jamal had written a new song for the ceremony, but he didn't get to perform it after Laura (Jamila Velazquez) called the whole thing off. It looks like Jamal is going to stick to his word of putting his music career on hold, but how long will this last?
4. What's Next for Hakeem? Hakeem showed the most growth of any character in Season 2, but now he's going to have to overcome heartbreak like he never has before. Laura was the first girl he truly loved, but she didn't want to be a part of his family after seeing all the drama and violence. Will Hakeem do his best to win her back in Season 3? Or will he move on? There were signs of affection between himself and Tiana (Serayah) again, so it's possible we could see a reunion of the former couple in Season 3.
5. Is Cookie Really Done With Lucious? The relationship between Cookie (Taraji P. Henson) and Lucious has always been complicated. The two were moving toward one another in Season 2, and it seemed they were finally going to get back together. When Anika was subpoenaed, Lucious felt he had to marry her to prevent her from testifying against him. When he told Cookie about it, she was not OK with it, and she turned her back on Lucious. Was this the last straw for her in dealing with Lucious?
6. Who Is Shyne Johnson? Xzibit will play a crucial role in Season 3, and it's not to pimp the Lyon's rides. Showrunner Ilene Chaiken told Entertainment Weekly Shyne is going to be an "important character" going forward. She said Shyne isn't necessarily an adversary of Lucious, but the two have a history that could "come back to bite" Lucious. Based on what we know so far, Shyne is a dangerous and violent man, which could mean more trouble for the Lyons in Season 3.
7. Will Lucious Get Arrested Again? The FBI remains on the hunt, seeking to bring Lucious down. He has a crime-filled past, and it's only a matter of time before it leads to his downfall. He's been fortunate enough to create his own breaks and avoid prison for a long time, but a person can get lucky only so many times before the luck runs out. Tariq (Morocco Omari) is getting close to obtaining enough information to arrest Lucious, so it's likely the head of the family will be returning to jail, sooner or later.
8. How Will Lucious' Mother Factor Into Season 3? "Empire" fans haven't seen the last of Lucious' mother, Leah Walker (Leslie Uggams). Leah will be back in Season 3, and fans most likely can anticipate more revelations out of her. Chaiken confirmed the return to Entertainment Weekly and that Leah will continue to be a challenge for her son. She still wants to reveal to the world that her son is a liar, and it very possible she could make this happen next season.
9. What's the Relationship Between Lucious and Tariq? Chaiken told TVLine that Tariq will also be a key factor in Season 3, representing Lucious' biggest threat. Leah told Lucious that Tariq is his half brother, and a flashback scene showed that Tariq was the one who gunned down Lucious' father. Expect these two siblings to square off in Season 3, when, hopefully, more will be revealed about how they grew up with one another. Before Leah's big revelation, it sounded like the two got along with one another back then, but that relationship clearly changed in the Season 2 finale.
What questions do you want answered in "Empire" Season 3? Sound off in the comments section below!
FOR FREE to continue reading
✔️ Unlock the full content of International Business Times UK for free
offer available for a limited time only
✔️ Easily manage your Newsletters subscriptions and save your favourite articles
✔️ No payment method required
Already have an account?
Log in
© Copyright IBTimes 2023. All rights reserved.