What's Next For Bernie Sanders? Read His Response To Donald Trump's 'Morally Obscene' Budget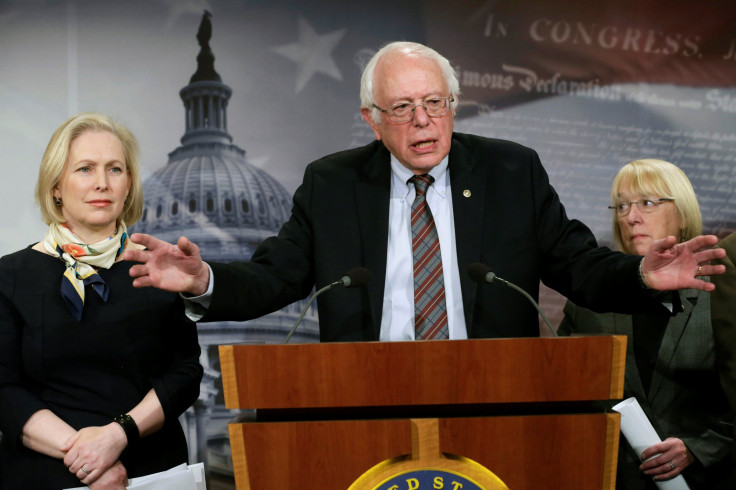 Sen. Bernie Sanders, I-Vt., blasted President Donald Trump's federal budget Thursday as "morally obscene" with "devastating" implications for millions of Americans across the United States in a statement.
"President Trump's budget is morally obscene and bad economic policy," Sanders said Thursday. "It will cause devastating pain to the very people Trump promised to help during the campaign. At a time of massive income and wealth inequality, when 43 million Americans are living in poverty and half of older Americans have no retirement savings, we should not slash programs that senior citizens, children and working people rely on in order to provide a massive increase in spending to the military industrial complex."
Read: Bernie Sanders Is Helping Liberals Take Over Conservative States
The scathing condemnation followed Trump's unveiling of his congressional budget proposal, which called for hikes in defense and national security spending and massive cuts for at least 19 federal agencies, including the Chemical Safety Board, the Institute of Peace, National Endowment for the Humanities and the Trade and Development Agency.
Meanwhile, Sanders has used his massive support among young Democrats and liberal activists in the 2016 primary to reignite a fire under the Democratic Party, leading resistance efforts against the president's multiple travel ban executive orders and several other policy proposals.
The senator has also introduced a series of progressive bills under Trump in an attempt to combat prescription drug prices nationwide and shut down billions in tax breaks for big businesses holding their money in offshore bank accounts.
Sanders has been taking on new leadership roles in Washington, D.C., serving as the chairman of outreach for Senate Democrats in a decision made in the weeks following Trump's election.
"Real change doesn't take place on Capitol Hill," Sanders said in a statement Nov. 16. "It takes place in grassroots America. It takes place when millions of working people, young people and senior citizens come together to demand that our government works for all of us and not just the one percent. When the people lead, the leaders follow."
© Copyright IBTimes 2023. All rights reserved.