When And How To Watch 'Fuller House' Season 2 On Netflix Dec. 9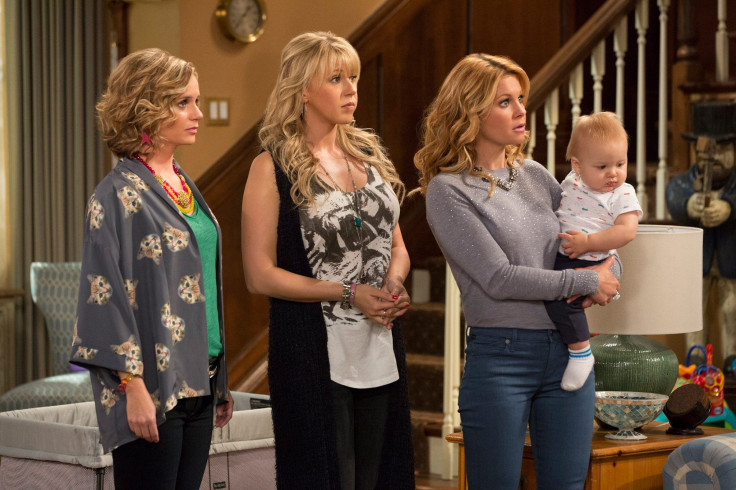 After a successful first season, the "Fuller House" family is back on Netflix for Season 2 of the hit series.
Fans of the 90s spin-off can binge-watch all 13 episodes when the second season hits Netflix on Friday, Dec. 9. But if you're hoping to watch the season when it's released, you're going to have to stay up late. Netflix releases new content at 12:00 a.m. PST, which means "Fuller House" fans on the East Coast will have to stay up until 3:00 a.m. EST to catch the new season.
You will also need a Netflix account to watch the new season, as "Fuller House" is exclusive to the streaming platform. If you don't have an account, Netflix offers three subscription plans. The basic plan starts at $7.99, while the standard and premium plans will cost you $9.99 and $11.99, respectively. If you just want to binge-watch "Fuller House," new users can sign up for a free month of Netflix.
Once signed up, you can catch up on the first season of "Fuller House" and prepare yourself for the second season, which will feature cameos from D.J's (Candace Cameron Bure) ex-boyfriend, Nelson (Hal Sparks), as well as Kimmy's (Andrea Barber) brother and Joey's (Dave Coulier) wife and family.
While the new season of "Fuller House" will feature the return of some old characters, don't expect to see the Olsen twins reprise their "Full House" role as Michelle Tanner. During an interview with the Huffington Post, Lori Loughlin, who plays Aunt Becky, revealed the twins won't be in the second season.
"I wish I had an answer," Loughlin said. "They're not on 'Fuller House' for a second season either." While the actress doesn't know about show negotiations and information, she does know the sisters won't appear. "I'm not in any of those negotiations, nor am I privy to any information, only that I can say they're not on again for a second season."
© Copyright IBTimes 2023. All rights reserved.