Where Is 'Survivor: Kaoh Rong' Cast Now? Catch Up With Last Year's Winner And Other Fan Favorites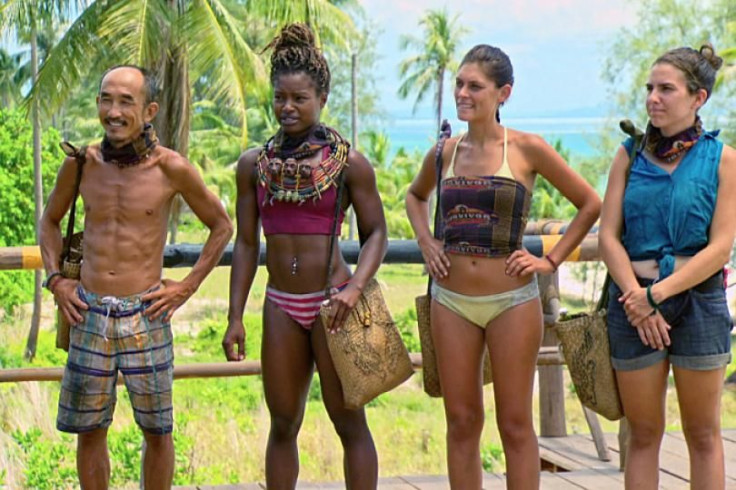 CBS is ready to introduce a new group of castaways to its viewers with Wednesday's premiere "Survivor: Millennials vs. Gen X," but last year's contestants may still be fresh in fans' minds. Before Season 33 kicks off, catch up with Season 32 winner Michele Fitzgerald, as well as some other "Brains vs. Brawn vs. Beauty II" fan favorites.
Michele, an original beauty tribe member on "Kaoh Rong," has been busy since securing her $1 million grand prize (less after taxes, of course) during the series' May finale. While it's unclear if Michele still works as a bartender, it appears she's been using her free time to travel. The New Jersey native recently took a trip to Central America, making stops in Nicaragua, Honduras, Panama, and Costa Rica, making sure to share details of her getaway online. Her updates match closely with what she shared she planned to do with her winnings after the show.
"I'm first going to pay off my car, and then, I don't know, maybe travel a little bit, but eventually I'm just going to save up," she told the Hollywood Reporter. "I'm young right now and so that can go a long way in the future. I don't want to impulsively spend. I want to make sure I put it in the right place."
After finding success on the CBS program, Michele also tried her hand at auditioning for an ABC series. US Weekly reported that she was spotted at a casting call for the dating series "The Bachelor" in New York City in June. Michele responded to the report, writing on Facebook, "We get it, I'm single."
It doesn't look like Michele has forgotten about her "Survivor" roots, though. Not only is she still close to fourth-place player Cydney Gillon (she recently wished her a happy birthday on Instagram), she also expressed her joy over the upcoming season on Twitter last month. "Extremely excited for this crew," Michele captioned a shot of the full "Millennials vs. Gen X" cast. "Welcome to the fam."
Other "Kaoh Rong" favorites have also been busy since last spring's finale. Tai Trang, who walked away with a six-figure cash prize ($50,000 of which was designated for an animal charity of his choice) from superfan pop singer Sia in the finale, has been busy with charity work. The gardener, who placed third, has been touting the organization Hearts of Reality on social media as of late.
Runner-up Aubry Bracco has also been doing charitable work. In her free time, she also appears to be catching up with her "Survivor" co-stars and traveling.
Catch the Season 33 premiere of "Survivor: Millennials vs. Gen X" Wednesday at 8 p.m. EDT on CBS.
© Copyright IBTimes 2023. All rights reserved.