White House Defends Contraception Rules as Criticism Mounts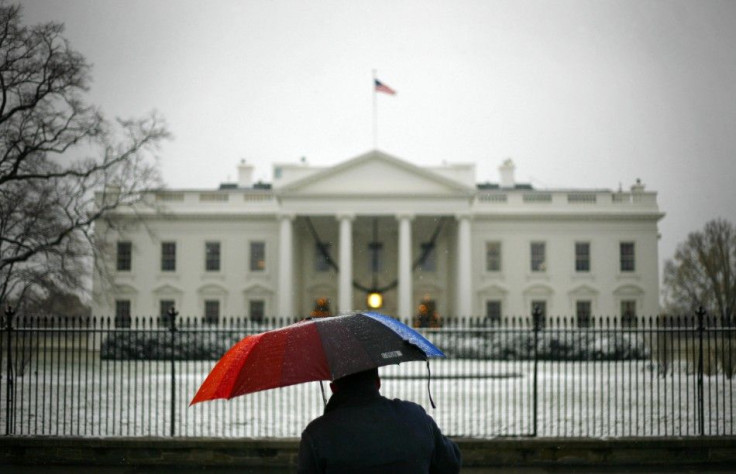 WASHINGTON (Reuters) - The Obama administration is willing to work with Catholic universities, hospitals and other church-affiliated employers to implement a new policy that requires health insurers to offer birth control coverage, a top adviser to the president's re-election campaign said on Tuesday.
David Axelrod, a senior campaign adviser to President Barack Obama, said the administration had heard the Roman Catholic Church's concerns and never intended to abridge anyone's religious freedom.
But he gave no sign that the administration would reverse course under intensifying pressure from church leaders and political heat from Republican presidential candidates.
This is an important issue. It's important for millions of women across this country. We want to resolve it in an appropriate way, and we're going to do that, Axelrod said in remarks on MSNBC's Morning Joe program.
White House spokesman Jay Carney also sought to diffuse criticism from church leaders, telling reporters later on Tuesday the administration would work with religious organizations to see if the implementation of the policy can be done in a way that allays some of those concerns.
U.S. Catholic bishops have slammed the Obama administration for a regulation finalized on January 20 that would require health insurance to include birth control and other preventative health services for women. The leaders contend the policy infringes on religious liberty because the church does not condone birth control of any kind.
Over the weekend, Catholic clergy across the country called for congregations to pressure Obama to back down.
To force American citizens to choose between violating their consciences and forgoing their healthcare is literally unconscionable, said Cardinal-designate Timothy Dolan, archbishop of New York and president of the U.S. Conference of Catholic Bishops, in a statement last month.
Jim Towey, president of Ave Maria University in Florida, who also served in the administration of President George W. Bush, said on Tuesday he would fight the provision using all lawful means at our disposal.
Our non-Catholic employees and students understand fully that the University must adhere to Catholic teaching and they do not expect us to provide such services, he said in a statement.
REPUBLICANS SEE ASSAULT
The controversy centers on a provision in the 2010 healthcare bill which requires health insurance to cover basic preventative services for women. An advisory group, the Institute of Medicine, had recommended covering a fuller range of contraceptive services to help prevent unwanted pregnancies.
U.S. Health and Human Services Secretary Kathleen Sebelius adopted the institute's recommendation but included an exemption for churches, although not related religious organizations such as hospitals.
Twenty-eight U.S. states already require health insurers to cover contraception.
The issue quickly took on political dimensions, with Republican presidential contenders criticizing the administration for violating religious liberties. Obama is seeking re-election in what many see as a referendum on his performance during the last three years.
Republican presidential frontrunner Mitt Romney, in Colorado on Tuesday, called the requirement an assault on religion.
Republican rival Rick Santorum, who is Catholic, called the White House's comments ridiculous while speaking in Colorado on Monday. Rival Newt Gingrich, also a Catholic, has also declared the policy a war on religious freedom.
Florida Senator Marco Rubio, whose name has surfaced as a possible Republican vice presidential candidate, has introduced a bill to further expand the exemption for religious employers.
On Capitol Hill, the top Republican on the Senate Judiciary Committee, Senator Chuck Grassley, urged the Obama administration to rescind the provision.
As currently written, this mandate will result in litigation that could be avoided if HHS issued a regulation that showed greater respect for religious freedom, Grassley said in a letter to Sebelius.
In remarks on the Senate Floor, Senator Barbara Mikulski, a Maryland Democrat, said the debate was off in the wrong direction. For the first time in a long time, our nation is talking about women's health, ... but unfortunately, too much of it isn't really about women's health. It is politics disguised as women's health, Mikulski said.
ALLAYING CONCERNS
Just how religious-based organizations could implement the rule to meet the Obama administration's criteria while still holding fast to their core beliefs remains to be seen.
Carney offered no details but said the White House would discuss possible avenues over the next 18 months.
Jennifer Duffy, senior political analyst for The Cook Political Report, said neither side was likely to back down in the run-up to the election.
I don't think the bishops have any intention of letting this fade and, especially if their position is intractable, then it's a fight, she said. It becomes a staring contest.
Emergency contraception, also known as the morning after pill and seen by many conservatives as akin to abortion, for the most part would not fall under the rule since it is already available without a prescription to those 17 and older.
Women's rights groups and other contraception supporters, who were disappointed last year when the Obama administration rejected a push to make emergency contraception more widely available, had feared Obama might widen the exemption.
Susan Wood, a health professor at George Washington University's Jacobs Institute of Women's Health who backs birth control, said religious groups should have no more control over what employees do with their insurance than with their salaries.
This is an employee benefit issue. This is not the Catholic
Church having to provide a service directly. No Catholic hospital is going to be required to write a prescription or provide a pack of pills.
Two polls released by Planned Parenthood, which provides birth control and reproductive services, showed the majority of voters, including Catholics, support contraceptive coverage.
(Additional reporting by Steve Holland in Colorado, Laura MacInnis in Washington and Greg McCune in Chicago; Editing by Marilyn W. Thompson, Eric Beech and Todd Eastham)
© Copyright Thomson Reuters 2023. All rights reserved.