Whitney Houston's Funeral Going to be a Star-studded Event; Bidding Goodbye to the Star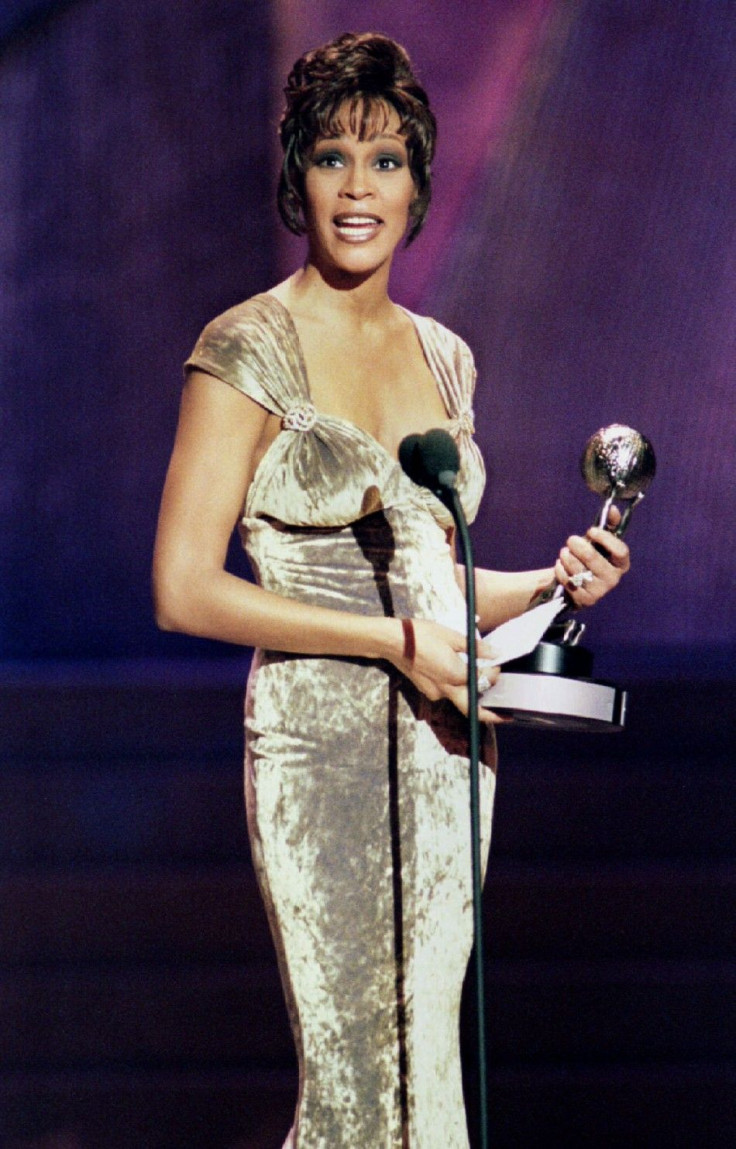 A star-studded lineup will sing and speak at pop star Whitney Houston's funeral, from Alicia Keys and Kevin Costner to the soul and gospel music royalty from which she hails, including her cousin Dionne Warwick and Aretha Franklin.
Houston will be laid to rest on Saturday after an invitation-only memorial service at the New Hope Baptist Church in Newark, New Jersey, where Houston groomed her voice singing in the church choir with her mother Cissy Houston, a soul and gospel singer who once backed up Franklin.
The singer, who rose to fame with a soaring voice and hits in the mid-1980s such as Saving All My Love For You, died in a Beverly Hills hotel room almost a week ago on the eve of the music industry's Grammy Awards. She was found underwater in her hotel room's bathtub. A cause of death has yet to be determined.
Along with her signature song, I Will Always Love You, her other hits included I Wanna Dance with Somebody, and she starred in movies The Bodyguard and The Preacher's Wife.
Other top names taking part in the service include Houston's mentor and record producer Clive Davis, singer Stevie Wonder and Hollywood actor and producer Tyler Perry, who donated his plane to fly her body from Los Angeles to Newark earlier this week.
Elton John, Beyonce and rapper Jay-Z, Oprah Winfrey and Bill Cosby are also expected to attend, according to reports.
It is not yet known if singer Bobby Brown, who Houston divorced in 2007 after a tumultuous 15-year marriage that began as Houston's music career began to slide, will be there. The couple has a daughter, Bobbi Kristina Brown, 18, who was in Los Angeles when her mother died.
The death of the beloved pop star, who had a long history of addiction to alcohol and cocaine, stunned the music world, her family and fans, and some of those close to her have publicly said they thought Houston had been getting healthier.
FRANKLIN DEVASTATED
Franklin, 69, told the Today morning news show on Friday that she thought Houston was on the road to a comeback after seeing some of the previews for The Bodyguard star's final film Sparkle to be released later this year.
She looked gorgeous and I thought 'Yes, she has conquered her challenges and she is on the way', Franklin said, before adding that she did not know what song she would sing at the funeral, but It's not going to be easy.
Franklin said she imagined Houston's inability to hit some notes in I Will Always Love You on her last world tour in 2010 and a poor reception by some critics and audiences would have upset the fragile yet strong-willed singer.
The audience was very rude but she stood there with the heart of a champion, night after night, Franklin said. She had to be totally devastated. When you are a singer and you can't sing what it is you want to sing and she had some problems in her highest range, it is very disheartening.
Other singers confirmed to perform or speak are American gospel singers Donnie McClurkin, Kim Burrell, CeCe Winans, musical director Rickey Minor and gospel singer and pastor Marvin Winans, a family spokeswoman said.
Costner, who starred opposite Houston in The Bodyguard, will speak as part of the official program, the spokesman said.
Houston's close friend, singer and producer Ray J, 31, said in a statement on Friday, The world lost an icon but I lost my close friend ... Your smile will live in my heart forever.
Police plan to lock down the streets near Saturday's private funeral and have said there will be no procession from the funeral home she is resting in to the church. They have urged the thousands of fans expected to crowd the area to stay home and watch the funeral which will be broadcast live.
On Friday, flowers, candles, cards and balloons hung outside the funeral home, church and her old elementary school that was renamed after was closed. Small shrines dedicated to the singer dotting the school.
Such has been the outpouring of emotion that in Los Angeles, two radio personalities of KFI AM 640 station's The John and Ken Show - have been suspended after making disparaging comments and jokes about Houston and her drug problems.
© Copyright Thomson Reuters 2023. All rights reserved.