Kalani Hilliker Coming Back To 'Dance Moms' For Season 5? Abby Lee Miller Hints Dancer Has Returned To ALDC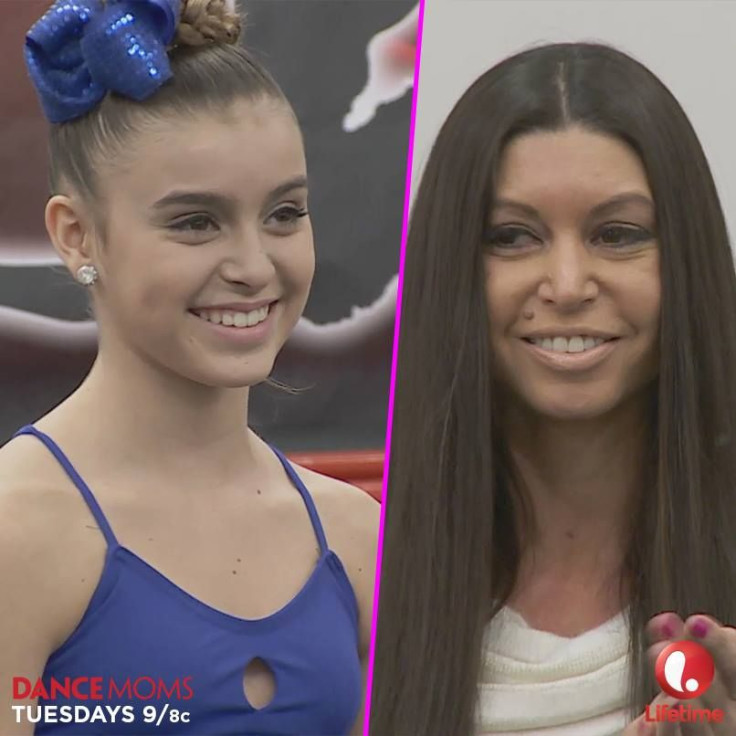 It looks like the Abby Lee Dance Company's elite junior team just gained another member. Despite Kalani Hilliker and her mother Kira Girard's decision to leave Lifetime's reality-TV series "Dance Moms" and coach Abby Lee Miller's studio earlier this year, it appears the mother-daughter duo have reprised their roles for Season 5 of the hit program.
While viewers will have to wait until the new season next year to catch up with Kalani, 14, and the rest of the ALDC dancers, Miller hasn't been shy about dishing about the dancer's speculated return to the program on social media.
"Seconds before I threw the first spoonful of whipped cream @madisonziegler1313 then I got @kk22xo and @nia_sioux5 but in the end I must admit @23kalanih and @officialmackzmusic got me!!!" Miller posted to Instagram Saturday alongside an image of Kalani eating a big bowl of ice cream with the team.
Miller's post isn't the only confirmation of Kalani's return. The Arizona native was also listed as one of the competing dancers in the team's contemporary group performance "Freak Show" on Saturday at the Sheer Talent Competition in Niagara Falls, New York. According to one "Dance Moms" spoiler site, Kalani also competed a special solo titled "Dance Til' I Die" at the event on behalf of Miller's Pittsburgh studio.
While Girard failed to respond to a request for comment by press time, she did hint at her return to the program on Twitter last week. "New adventure well kinda new. Here we go," she said Oct. 7, the same day the cast began shooting the new season.
Kalani rose to fame in 2013 when she starred on Season 2 of Miller's spinoff series "Abby's Ultimate Dance Competition." Despite placing fourth on the Lifetime program, she was the only contestant to land a permanent spot on ALDC's coveted junior elite team for part two of Season 3 of "Dance Moms" the following year. After Kalani starred on several episodes, Miller announced her shocking departure from the program in July during the Season 4 premiere.
"Notice that Kalani is not with us," Miller told her team. "I certainly don't want a kid whose mother chooses her boyfriend over her own child."
In August, Kira rebuffed Abby's claims, telling IBT that she pulled Kalani off the show and Miller's team in order to spend more quality time with her family, specifically her 7-year-old son, Jax.
"My son needs his mom just as much as Kalani does. I'm more about raising kids, not about being famous ... Kalani has the rest of her life to become a star if that is where her life takes her," Girard said. "I had to make a decision based on what's best for our family and Kalani. It was a hard decision, but I stand by it and am very happy with it."
Kalani's possible return to the program follows the rumored departure of longtime ALDC dancer and "Dance Moms" star Chloe Lukasiak. The 13-year-old performer announced she was tired of studying under Miller on the Season 4 finale last Tuesday after the coach called her "washed up."
"I just don't want to deal with her any more," Chloe said.
"As a mom, I can't sit by and let her sit by and watch this woman destroy my child anymore," Chloe's mother, Christi Lukasiak, said. "My line has been crossed. Dance isn't worth it."
© Copyright IBTimes 2023. All rights reserved.