Who Is Jon Ossoff? Liberal Georgia Representative Candidate Faces Smear Ads From Republican PAC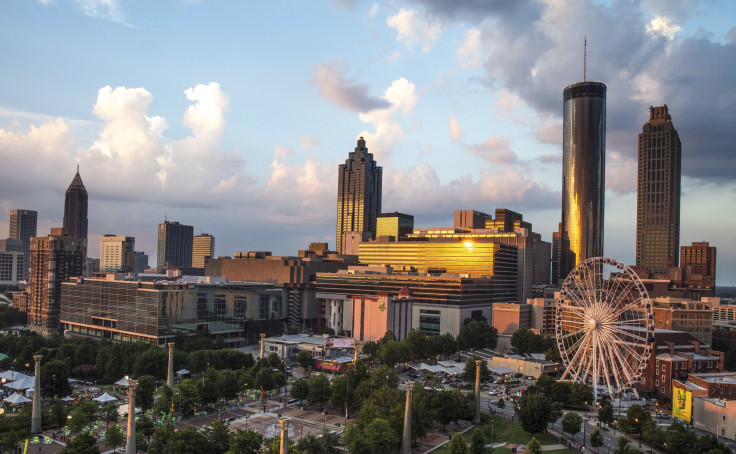 A 30-year-old Democrat running in a special election to replace Health and Human Services Secretary Tom Price as the representative for Georgia's right-leaning Sixth Congressional District has become the target of a Republican super PAC's attack ad depicting him as a closet terrorist sympathizer.
Jon Ossoff, who polls showed had a substantial lead in the district's open primary, came under attack for previous work for the news outlet Al Jazeera, which the PAC called "a mouthpiece for terrorists," quoting a 2011 op-ed from the American Journalism Review. Pushing the insinuation further, the ad flashed an image of the slain al-Qaeda leader Osama bin Laden.
Read: New York Attorney Was Investigating HHS Secretary Tom Price Before His Removal
In an email to the Atlanta Journal-Constitution, Ossoff's campaign manager, Keenan Pontoni, said the candidate was "proud of his work as an investigative filmmaker working for outlets all over the world, like the BBC, Skyvision and, yes, Al Jazeera."
"Jon helped stop the theft of U.S. tax dollars and helped expose atrocities committed by ISIS," Pontoni told the AJC. "Comparing that important work to helping terrorists goes beyond the pale."
The super PAC behind the ad, the Congressional Leadership Fund, which is primarily dedicated to maintaining the Republican majority in the House, is led by Norm Coleman, a former Minnesota senator and currently a registered lobbyist on behalf of Saudi Arabia, the Intercept pointed out Thursday. Unlike Qatar, where Al Jazeera is based, Saudi Arabia was the home of 15 of the 19 plane hijackers of the Sept. 11, 2001 terrorist attacks on the World Trade Center.
Read: Al Jazeera Journalists Sentenced To Death By Egyptian Court For Espionage
Ossoff has largely been seen as an underdog candidate, due to the suburban Atlanta district's conservative bent. Still, he's grabbed plenty of attention from opponents on the right not only for his lead in the polls but for breaking a record in fundraising for Congressional races in the state. Some have suggested his success stemmed from opposition to President Donald Trump, who only won the district by 1.5 points, compared to Mitt Romney's 24-point margin over Obama.
"Certainly, I'm the underdog. But in a special election, energy is everything," Ossoff told the New York Times in early March. "There are many in this district who are concerned that the president may embarrass us on the world stage, that he may be incompetent and that he's dishonest. I share those concerns, but by running a positive campaign focused on core American values, the contrast is obvious."
© Copyright IBTimes 2023. All rights reserved.