Why Was Preet Bharara Fired? New York Attorney Was Investigating HHS Secretary Tom Price Before His Removal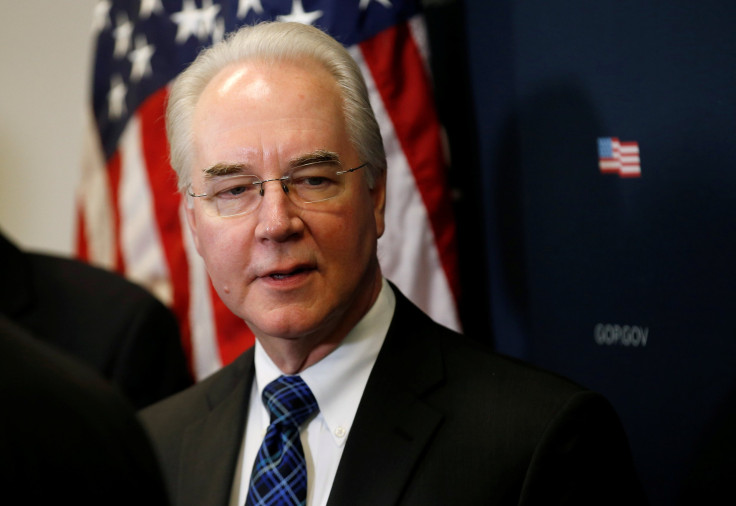 Department of Health and Human Services Secretary Tom Price recently came in the crosshairs of a federal investigation for his stock trading, ProPublica reported Friday, citing an unnamed government source. The official leading the inquiry was none other than former Manhattan U.S. Attorney Preet Bharara, one of 46 prosecutors abruptly fired by President Donald Trump's administration last week.
This isn't the first time Price, whom the Senate confirmed in a 52-47 vote on Feb. 10, has faced accusations of trading on insider information, or using his position as a former Georgia representative to aid companies in which he'd invested.
Read: Why Was Preet Bharara Fired? Fox News, Roger Ailes Were Being Investigated
As recently as January, CNN reported that Price had purchased up to $15,000 in shares of Indiana-based medical device maker Zimmer Biomet just days before introducing a bill to push off the implementation of a Centers for Medicare and Medicaid Services rule that would harm the firm financially. The Wall Street Journal provided a more in-depth look at Price's conflicts of interest when it found that the former Georgia congressman had traded at least $300,000 worth of health company stocks over a period of four years.
Such behavior could potentially mark a violation of the 2012 Stop Trading on Congressional Knowledge (STOCK) Act, which seeks "to prohibit Members of Congress and employees of Congress from using nonpublic information derived from their official positions for personal benefit," an issue Democrats broached during Price's Senate hearing.
Read: Is Trump Hiding Something? Preet Bharara Declined Trump Call Before Firing
Bharara, known for his aggressive pursuit of those on Wall Street responsible for the 2008 financial crisis, had announced at the end of November, after a meeting with the then president-elect in Trump Tower, that he would stay on as the U.S. attorney for the Southern District of New York under the new administration.
While 45 other attorneys were laid off on March 10 as part of a broader tradition among presidents to replace federal prosecutors of the preceding administration, it came as a surprise to many that Bharara was asked to resign.
© Copyright IBTimes 2022. All rights reserved.
FOLLOW MORE IBT NEWS ON THE BELOW CHANNELS