Who Is Maureen McCarthy Scalia? Antonin Scalia Wife Invited To Trump Speech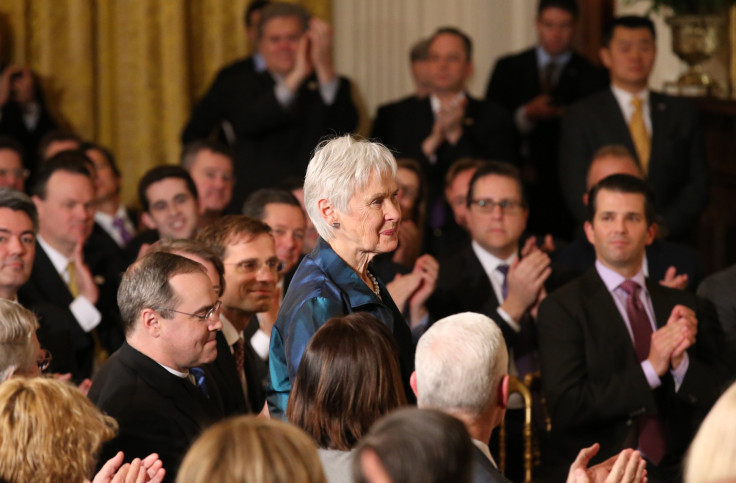 Late Supreme Court Justice Antonin Scalia's widow Maureen McCarthy Scalia was among those in attendance at President Donald Trump's address to a joint session of Congress Tuesday night. Trump also invited two widows of California police officers and a mother of a high school football star killed by illegal immigrants.
The White House announced Monday the special guests invited to the president's first joint address to Congress. Maureen – a pro-life advocate who was previously a member of crisis pregnancy organization Nurturing Network – has largely remained out of the public's eye throughout her late husband's career in the Supreme Court. She did, however, meet with Trump's Supreme Court nominee Neil Gorsuch after Trump announced his nomination at the end of January.
Trump commended Maureen during the announcement, honoring her as "a woman loved by her husband and deeply respected by all. She is really the ultimate representation of the late, great Justice Antonin Scalia, whose image and genius was in my mind throughout the decision-making process," he said.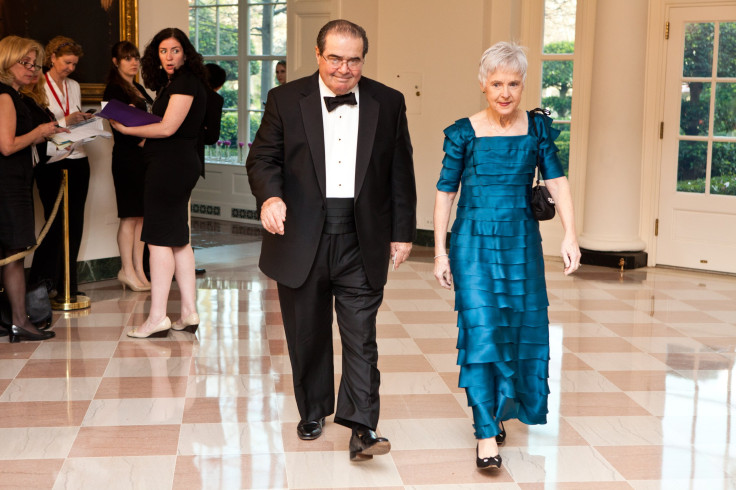 Scalia, who was a Supreme Court justice from 1986 until his death, passed away a little over a year ago from natural causes at a Texas resort ranch. He was a Harvard Law School student while Maureen was a Radcliffe College undergraduate when the two met for the first time on a blind date. They later got married at St. Pius X Catholic Church in Massachusetts in September 1960 and had nine children and 33 grandchildren.
The late justice spoke highly of his wife: he told author of "American Original: The Life and Constitution of Supreme Court Justice Antonin Scalia" Joan Biskupic that Maureen was "the product of the best decision I ever made."
"The mother of the nine children you see, the woman responsible for raising them with very little assistance from me. And there's not a dullard in the bunch!" he said.
© Copyright IBTimes 2022. All rights reserved.
FOLLOW MORE IBT NEWS ON THE BELOW CHANNELS