Who Nominated Jared Kushner And Stacey Abrams For A Nobel Peace Prize?
KEY POINTS
An American attorney nominated Jared Kushner for his work in 'the Abraham Accords'
Abrams was nominated for her work in boosting voter turnout
The 2021 laureate will be announced in October
Former White House senior adviser Jared Kushner and U.S. voting rights activist Stacey Abrams on Monday joined the list of candidates who have been nominated for the Nobel Peace Prize this year.
Lawyer Alan Dershowitz -- the Harvard professor known for his controversial defense attorney roles -- nominated Kushner and his deputy, Avi Berkowitz, for their involvement in an effort to establish the Abraham Accords. The accords are intended to help create diplomatic relations between Bahrain, Israel and the Arab Emirates.
Dershowitz was a member of Donald Trump's legal team during the ex-POTUS' first impeachment trial. On Jan. 20, Dershowitz urged the Senate to dismiss the article of impeachment against Trump for inciting the bloody Jan. 6 insurrection at the U.S. Capitol. The attorney also defended O.J Simpson as a member of the legal "Dream Team" as well as financier and convicted sex offender Jeffrey Epstein, who committed suicide in prison.
"The Nobel Peace Prize is not for popularity," Dershowitz wrote in a letter to the Nobel committee. "Nor is it an assessment of what the international community may think of those who helped bring about peace. It is an award for fulfilling the daunting criteria set out by Alfred Nobel in his will."
Meanwhile, Norwegian lawmaker Lars Haltbrekken nominated Democratic Party politician Stacey Abrams for her work on helping more than 800,000 register for the November 2020 election and helping former vice president and senator Joe Biden in his successful run for president.
In 2018, Abrams made history when she became the first Black woman to be nominated for governor by a major U.S. political party. About a year later, the Democratic politician became the first Black woman to deliver a response to the State of the Union address.
"Abrams' work follows in Dr. Martin Luther King Jr.'s footsteps in the fight for equality before the law and for civil rights," Haltbrekken said. "Abrams' efforts to complete King's work are crucial if the United States of America shall succeed in its effort to create fraternity between all its peoples and a peaceful and just society." King's numerous accomplishments included winning the Nobel Peace Prize in 1964.
Kushner and Abrams join other 2021 nominees, including the "Black Lives Matter" movement, climate activist Greta Thunberg, and Russian opposition leader and activist Alexei Navalny.
The 2021 Nobel Peace Prize winner will be announced in October.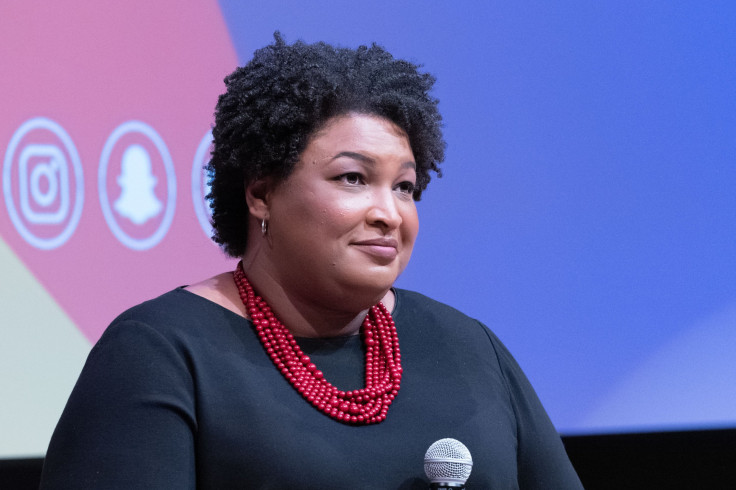 © Copyright IBTimes 2023. All rights reserved.