Why Amazon Kept Yap A Secret
ANALYSIS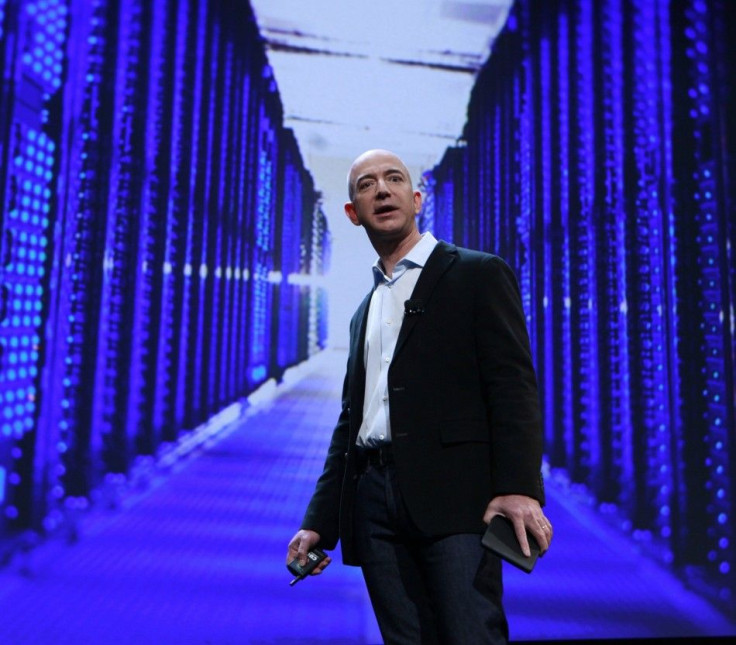 Amazon CEO Jeff Bezos is a crafty fellow. Were it not for a single persnickety blogger, his company would've gotten away with its secret purchase of Yap, a voice recognition start-up based in Charlotte, N.C..
According to SEC filings, Yap merged with Dion Acquisition Sub in September, and the move would have gained no traction if it weren't for Justin Ruckman, a blogger who noticed that Dion Acquisition had the same address as a building owned by Amazon. Ruckman works for CLT Blog, which is also based in Charlotte.
Why did Amazon keep its yap shut on Yap? Well, if word got out, which it has, everyone would immediately conclude that Amazon wants to compete with Apple's own voice software, Siri. For those living under a rock for the past two months, Siri is Apple's virtual personal assistant exclusive to the iPhone 4S, which can help its user create and send texts and e-mails, place calls, set reminders, schedule meetings, play songs and answer context-sensitive questions.
Amazon doesn't want to compete with Siri. It needs to. Bezos kept the acquisition a secret because he doesn't want to admit it.
Yap actually had a mobile app for Android and iOS devices called Yap Voicemail, which could transcribe your phone calls for you. The app was in private beta, but was mysteriously pulled on Oct. 20.
The fact that Bezos went to so many lengths to keep this acquisition hidden means that Amazon definitely has plans to compete with Siri. Voice software is nothing groundbreaking, but when properly baked into the operating system like it is on the iPhone 4S, it can be mighty powerful in tying together the whole mobile experience. On the iPhone 4S, users can rely on Siri for almost anything: It can keep the user organized for business or can tell you a quick joke. With its fluid integration with other iOS apps, it's almost a certainty that Apple will port Siri onto its future iPhones and iPads. Amazon simply needs to keep pace.
In September, Bezos announced a new line-up of Kindle devices, including two new Kindles with touchscreen capabilities and the first-ever Amazon tablet called the Kindle Fire. Demand for the Kindle Fire is reportedly greater than that for the iPad 2, but that's expected. The iPad 2 is seven months old and sells for $499, while the Kindle Fire has yet to be released--it will be on Nov. 15--and sells for $199, which is $300 less than Apple's cheapest offering. One could potentially buy two Kindle Fires for less than the price of an iPad 2.
Bezos could end up implementing Yap into the Kindle Fire, but Yap is a far different app than Siri. Siri is artificial intelligence that leverages Apple's servers, the World Wide Web and hundreds of contextual clues to answer millions of different questions; Yap transcribes voicemails.
Yap could still play an interesting role if it were ported to the Kindle Fire. The technology could still transcribe input and use that to find movies to watch or books to read, but it has a long way to go before it would be implemented into Amazon Silk, Amazon's cloud-based Web browser exclusive to the Kindle Fire.
Although Amazon won't have voice technology ready for this generation of Kindles, which will all be released between Nov. 15 and Nov. 21, Bezos is smart to lay the groundwork for future building. Amazon may end up using Yap in a different way than Apple used Siri. If we're lucky, maybe Amazon will use this voice technology to turn any e-book into an audiobook.
© Copyright IBTimes 2023. All rights reserved.