Why Did the New Orleans Hornets Change Their Name To The New Orleans Pelicans?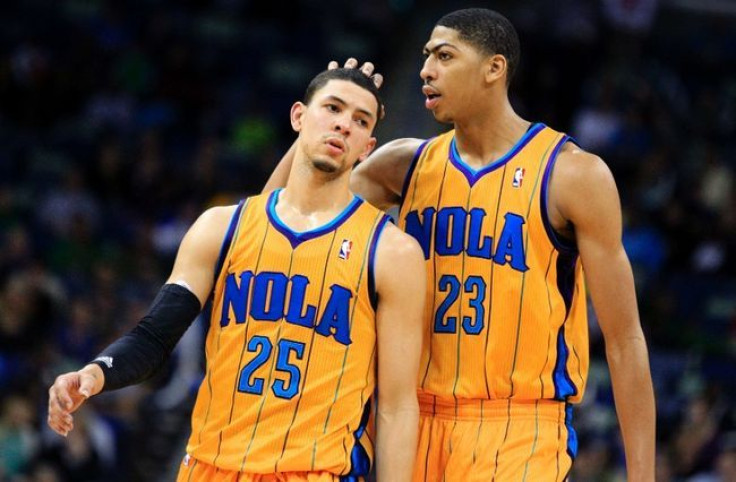 More than a decade removed from their relocation, the New Orleans Hornets will announce Thursday a name change that has been rumored for months.
Originally named after spending 14 years in Charlotte, the Hornets will become the Pelicans in the 2013-14 season, and are set to unveil a brand new logo to go along with it. The new insignia will also sport the new team colors of red, blue, and gold.
"Pelicans" won out after several other names were considered, like the Swamp Dogs, Rougarou, Bull Sharks, and Mosquitos.
At first the name change was panned as odd, but the large-water bird has a long history with the city and the state. The New Orleans Pelicans were originally a minor baseball team that was founded in 1887, while the state bird of Louisiana is the pelican.
The name change comes on the heels of new owner Tom Benson officially taking over the club this season.
The Hornets, cash strapped and rumored to be in line for another relocation, were technically owned by the NBA for most of last season before Benson stepped in to keep the team in New Orleans. Benson also owns the New Orleans Saints.
Now the club can start fresh, especially with the No. 1 pick in last year's draft Anthony Davis, a seven-foot center with immense talent on both ends of the floor. Much heralded out of Kentucky, Davis is seen as a franchise player, and the young star, along with a brand new marketing campaign, could energize an otherwise lethargic New Orleans fan base.
Currently tied for last place in the Western Conference with a 14-28 record, the Hornets could also use the change to turn a corner in an otherwise disappointing season.
© Copyright IBTimes 2023. All rights reserved.