Why is Harold Camping Silent on 'Doomsday' Oct. 21?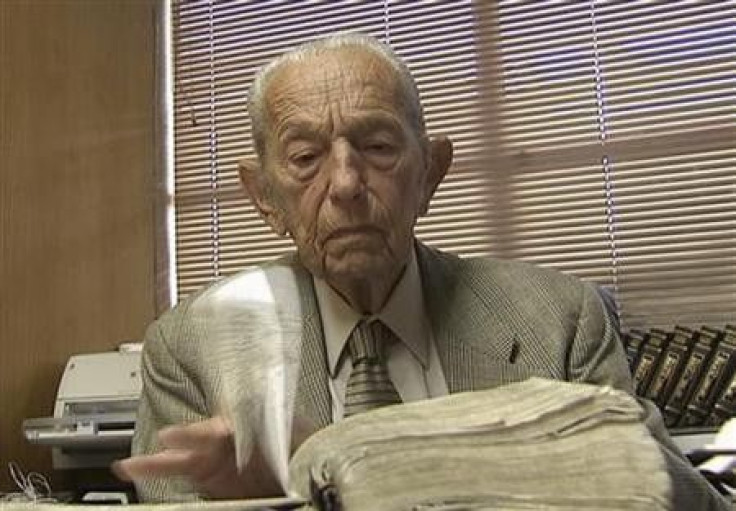 Harold Camping, the 90-year-old evangelistic radio broadcaster, had got the world's undivided attention previously when he had predicted that world would end on May 21 this year.
Unfortunately (rather fortunately), his prophecy did not come true (very evident from the fact that you are reading this article).But when the prophecy of the rapture that was supposed to take 200 million Christians to heaven on May 21 had gone wrong, Harold Camping emerged from a brief seclusion to say he had merely miscalculated by five months, and he pronounced a new Judgment Day, Oct. 21.
The very next month, the former civil engineer was reportedly hospitalized after he had suffered a stroke. Since then, he has been keeping away from the public eye and his daily radio program, Open Forum, broadcast on more than 60 U.S. stations has remained canceled.
Somehow, there is not much hue and cry about the whole world-coming-to-an-end deal. May be, it was because people have already had enough of it.
On his Family Radio Network Web site, Camping noted that Doomsday predicting was not easy. There's a lot of things that we didn't have quite right and that's God's good provision. I really am beginning to think as I re-study these matters that there's going to be no big display of any kind. The end is going to come very, very quietly, probably within the next month. It will happen, that is, by Oct. 21, he said.
Thus we can be sure that the whole world, with the exception of those who are presently saved (the elect), are under the judgment of God, and will be annihilated together with the whole physical world on Oct. 21, Camping had prophesized.
Ahead of May 21, thousands of his followers had spread the word in their hometowns and even quit their jobs to set out on caravans that crisscrossed the country. The network also spent millions on 5,000 billboards around the world warning of the coming Apocalypse.
Family Stations, Inc. has no comment concerning Oct. 21, spokesman Thomas Evans wrote in an email, reported Inside Bay Area. Our media response was made back in May, the report said.
Probably, Camping is just waiting for the Doomsday to do the speaking this time.
© Copyright IBTimes 2023. All rights reserved.