Why iPhone 4S has Enough Firepower to Ward off Android Smartphones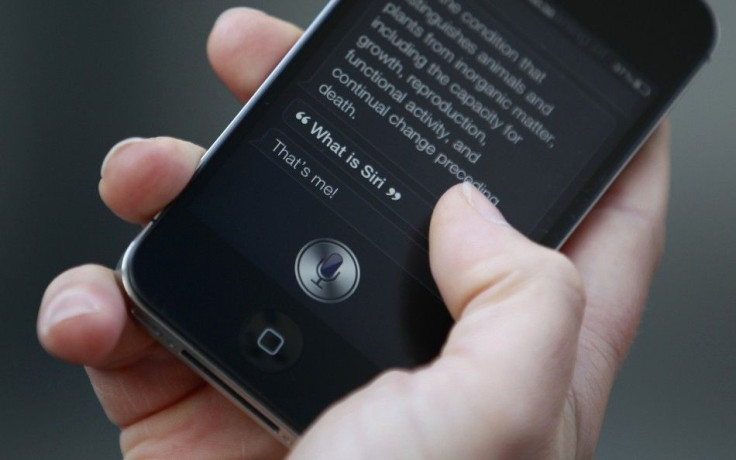 Apple Inc. unveiled its iPhone 4S earlier this month at its Let's talk iPhone event. The new iPhone has marked extraordinary sales numbers during the opening weekend. The device, since its pre-orders started Oct. 7, registered 1 million units on the first day and surpassed the previous single-day record of 600,000 for the iPhone 4.
The 3.5-inch iPhone 4S, which comes in black or white, is available for $199 with 16GB of storage, $299 with 32GB, and, for the first time, $399 with 64GB, with a two-year contract. A contract-free device, however, is available for $649 for the 16GB model, $749 for 32GB, and $849 for 64GB.
The new smartphone runs on the advanced iOS 5 and sports some of the rumored specifications that made rounds on the Internet in recent months, like a 1GHz dual-core ARM Cortex-A9 processor, an Apple A5 chipset, a PowerVR SGX543MP2 GPU and an 8-megapixel camera.
The device is available at Apple's Online Store, Apple's retail stores and also via carriers - AT&T, Sprint, and Verizon Wireless.
Apple, however, is already facing a tough competition from the likes of Samsung and Motorola, which are taking the smartphone battle to a new level. But the iPhone 4S has enough fire power to tackle the competition.
Here are eight reasons why Apple's iPhone 4S will ward off any threats from all the Android-based smartphones.
Apple has introduced Siri and, at the moment, it is exclusively available on the iPhone 4S. Siri is an advanced voice assistant that recognises voice commands and acts accordingly. Users are now able to give Siri voice commands which it will then perform automatically. Siri helps its users write and send texts, set reminders, schedule meetings, play music, and more.
Siri can also reply to e-mails and text messages, locate friends, plan meetings and even check the weather. The biggest positive aspect of Siri is its ability to understand colloquial language.
Apple's newest iPhone 4S is a world phone and the device has been built with hardware that can handle both GSM and CDMA networks. The user can now make use of other carriers outside the United States and avoid huge roaming charges. However, the unlocked version of iPhone 4S will not be able to support CDMA networks as they are hardly found outside U.S.
Perhaps the most important factor that will determine iPhone 4S's glory is the introduction of iOS 5. The iOS, currently, is the second-ranking smartphone operating system next to Google's Android OS.
Apple has introduced as many as 200 new features in iOS 5. The features include enhanced notifications system, Newsstand and iMessage. The revolutionary OS will also feature new applications, such as the Reminders, an application resembling Folders, and iBooks.
The new iMessage will now allow users of iPhone, iPad and iPod Touch to communicate in the form of a chat between these devices. The feature has also integrated into the SMS/MMS application. The Newsstand will now run on the homescreen itself.
Apple boasts a massive fan base, and hence by delivering a new iPhone with highly improved specs, like 8-megapixel camera and a dual-core A5 processor with a speed of 1GHz, it is expected that Apple will come out in flying colors over the Android smartphones in the market. Although Android smartphones also serve the same specs at the moment, Apple should happily see away the threats.
This year, Apple is boasting a new, and the very first, 64 GB device that is greater than what any other smartphones are offering at the market. Other Android devices arrive with an internal memory of 16 GB which can be later extended to another 32 GB via external microSD slot. Although, Apple still doesn't have the option to plant an external microSD card, it has made that up with a huge internal memory of 64 GB. It is, however, to be noted that a 64GB iPhone 4S comes for $399 with a contract, and for $849 without contract.
One of the few overlooked features of the new iPhone is the integration of Bluetooth 4.0 technology. Other than the iPhone 4S, only Apple's MacBook Air and Mac Mini features the technology. The new technology can support all other older versions of Bluetooth and, according to Bluetooth Special Interest Group's executive director Mike Foley, is a low-energy consuming technology.
Other features of the Bluetooth 4.0 technology include coin-cell batteries, improved range, ultra-low peak, average power consumption, and the extraordinary ability to run for years on standard.
AT&T, which is one of Apple iPhone 4S's carriers, has faster downloads on the 4S, compared to Verizon and Sprint iPhone 4S get the usual 3G download speeds. It is to be noted that the AT&T version uses the same HSPA+ connection as other devices on their network that have been labeled 4G.
Apple has played its cards right by not introducing a 4G-compatible iPhone 4S as the 4G network is not that uniform and, moreover, the 4G is advantageous only when a user happens to live in a 4G area. When the user travels between 3G and 4G networks, the device, while searching for a 4G connection, loses its battery life in the process.
The user, instead, can make use of a 3G phone that make the most of browsing speeds using HSPA technology, and that's exactly what the iPhone 4S offers.
Apple has a dedicated App Store that features more than 500,000 apps that aims at making iPhone 4S better. Apple's strongly built ecosystem via its App Store is something that the Android Marketplace, even with its thousands of apps, will look to topple in the future, but has a long way to go.
© Copyright IBTimes 2023. All rights reserved.