Why Isn't Jana Duggar In A Courtship? 'Counting On' Star Responds To Brother's Announcement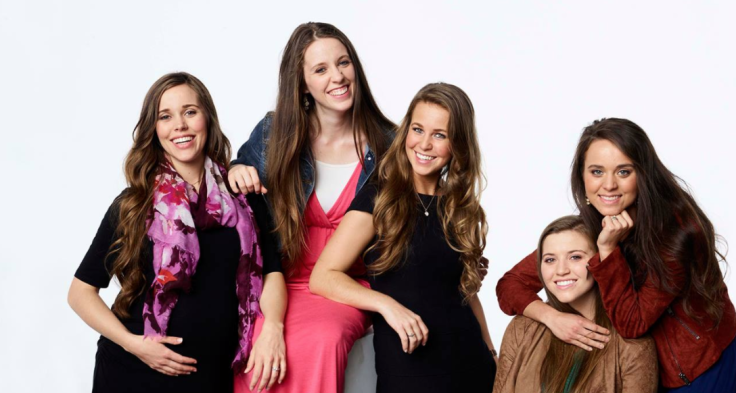 This year has been a big one for the Duggars. Jinger Vuolo is married, Joy-Anna Duggar is engaged, there's another baby on the way for Jill Dillard and now Joseph Duggar is in an official courtship. This, however, is not enough for fans of Jana Duggar.
"Congruatlions ya'll. So excited for you," Jana said in a Duggar Family YouTube post on Friday following news that Joseph, 22, is courting Kendall Caldwell, 18. While Jana expressed nothing but joy over her younger brother's relationship, fans of the family TLC series "Counting On" are taking to the web to complain about the 27-year-old being single.
READ: Fast facts about Joseph's Duggar girlriend Kendra Caldwell
"I would love to see Jana enter courtship. That will be the episode that will make headlines," wrote one "Counting On" fan in response to the video. Other TLC viewers reacted to the clip on the Duggar family's official Facebook page.
"Jana is so beautiful. I can't wait until she finds the right one," reads one comment. "Jana trying so hard to put on a real smile," wrote another fan. "I hope Jana is happy with having to help parent all the little ones."
Others were unconvinced Jana even wants to date and said fans should let her live her life on her own time. "Maybe she is not interested in men. Either way, people needs to lay off of her," said one viewer. "God will deliver Jana a husband when His timing is right!" added another fan.
While a photo of Jana last month sparked rumors she could be in a courtship, the eldest daughter of Jim Bob and Michelle Duggar hasn't made it a secret she isn't one to rush into a relationship. Jana has, however, been linked to several men in recent years, including athlete Tim Tebow.
Jana is not the only single adult Duggar sibling. Her twin brother, John-David Duggar, is also unattached. Jana's brothers Josiah, 20, Jedidiah and Jeremiah Duggar, both 18, are also single.
© Copyright IBTimes 2023. All rights reserved.