Why Kanye West Was 'Upset' With John Legend: Details
KEY POINTS
John Legend details why he is not friends with Kanye West anymore
The "Honey" singer is gearing up for the release of his eighth studio album
"LEGEND" is coming out Friday
John Legend opened up about his fallout with rapper and producer Kanye West. The "All of Me" singer sat with Michael Schulman from The New Yorker and talked about his strained relationship with former friend West.
Legend said his comments during David Axelrod's "The Axe Files" August episode were misinterpreted. "I honestly think because we publicly disagreed on his running for office, his supporting Trump. I think it became too much for us to sustain our friendship," the singer said in "The Axe Files" episode.
However, Legend has now set the record straight. "What I was saying was that he was very upset with me that I didn't support him running for president, and that was the real impetus for us having a strain in our friendship," the singer explained.
"I don't know what will happen in the future, but he was very upset with me that I didn't support him and I supported Joe Biden. It's up to him whether he can get past that," he added.
The "You Deserve It All" singer also commented that politics shouldn't be everything in relationships. However, he thinks that things people believe in shape their character and ultimately affect their friendships.
He said he doesn't wish to lead a life that is "so consumed by politics that it's the sole determinant of who can be my friend and who can't." For Legend, values, moral compass, and character matter.
During the interview, Legend also recalled when West shared his texts on Twitter in 2018.
"Everyone saw how I talked to him about it. I talked to him with love and with empathy and tried to help him see another way of looking at things. And obviously, he went the way he went with it," the singer said.
The UPenn graduate, who is an ardent President Joe Biden supporter, recently took to Twitter and called out people who were offended by Biden's attack on fascists.
"When the president comes out as anti-fascist and pro-democracy and you feel attacked ... Perhaps you need to do some introspection," the "Honey" singer tweeted on Sept. 2.
On the work front, Legend's eighth studio album, titled "LEGEND," is releasing Friday. The new album will feature his hit single "Dope" featuring JID.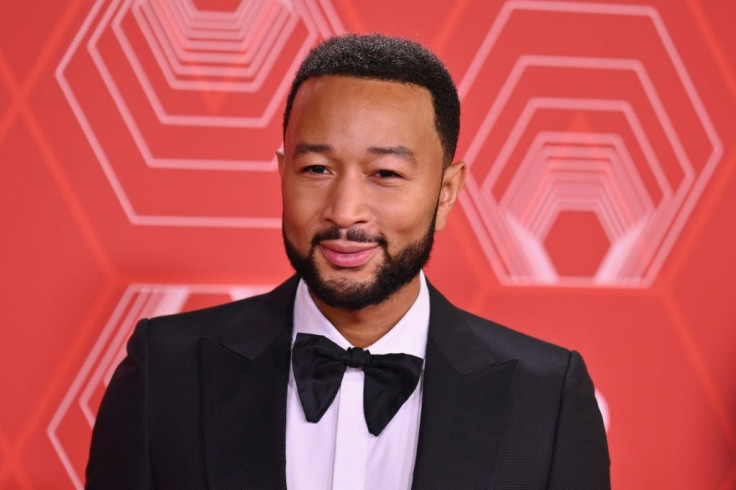 © Copyright IBTimes 2023. All rights reserved.