Why Kate Middleton's Legs Made Some Netizens Sad
Kate Middleton's legs made some netizens sad.
On Thursday, the Duke and Duchess of Cambridge stepped out to launch the inaugural King's Cup regatta to raise awareness of their patronages. Middleton surprising showed up wearing shorts.
The duchess has never worn shorts since she joined the royal family. Some netizens envied Middleton's thighs that it made them sad.
One netizen shared a snap of hilarious exchange of SMS on Twitter about Middleton's legs.
"I'm sad today. I saw Kate Middleton's thighs," the message read.
"Too good for this world?" the recipient replied. "I want her thighs."
The netizen who uploaded the snap included the hashtags "#thighaspirations," "#DuchessofCambridge" and "#KateMiddleton."
Another online user joked that she felt the same. "I think we all feel your pain today," the user wrote with a sad face emoji.
Although Middleton rarely wears shorts, royal fans are aware of her toned legs. Back in May, she accidentally showed off her "killer legs" when a gust of wind caught her dress during a visit to Bletchley Park for the special D-Day exhibition.
Prince Harry is also aware of her sister-in-laws thighs. In fact, he reportedly described it as "killer legs."
According to Katie Nicholl in her 2017 biography "Harry: Life, Loss and Love," Prince Harry prepared a hilarious but warm speech for the Duke and Duchess of Cambridge on their royal wedding. His ex-girlfriend Chelsy Davy helped him edit and ordered him to delete one line praising Middleton's thighs.
"She had helped Harry edit the best man's speech, sensitively advising him to take out a line about Kate's 'killer legs' that might have embarrassed the bride," Nicholl wrote.
According to Becky Pemberton, Middleton's toned legs could be due to genetics. Her fit and active lifestyle may have also contributed to it.
An insider said that Prince William's wife is an "exercise junkie." Middleton and her sister, Pippa, take their toned physiques "extremely seriously." They were seen in the past working out at Middleton's home, Kensington Palace.
For those who wanted to achieve Middleton's perfect thighs, here are some exercises that you can do: squat kicks, 180 squat jumps and toe touch lunge.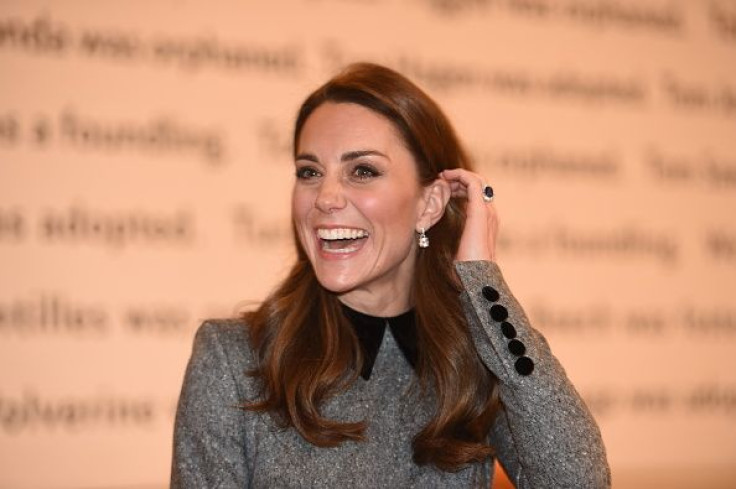 © Copyright IBTimes 2023. All rights reserved.