Why Was Preet Bharara Fired? Fox News, Roger Ailes Were Being Investigated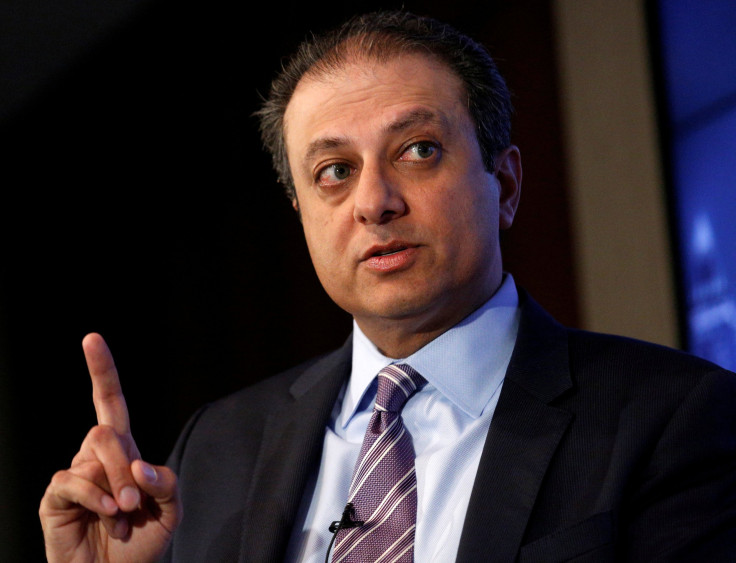 Preet Bharara, U.S. Attorney for the Southern District of New York, was fired by President Donald Trump even as the former's office was reportedly investigating Fox News for multiple criminal charges. The investigation included sexual harassment allegations against former CEO Roger Ailes and other male executives who repeatedly harassed their female colleagues, according to Media Matters.
Early July 2016, Ailes was sued by former Fox News anchor Gretchen Carlson after which over 20 other women had "come forward with what they describe as similar harassment claims against Ailes that stretch across five decades back to his days in the 1960s as a young television producer," the Washington Post reported at the time. Carlson claimed Ailes had offered her sex and then fired her when she refused. All the women claimed Ailes had harassed them firsthand. After conducting a review of Ailes' behavior, he was asked to resign by the network's legal team, as the allegations against him were found to be true, according to CNN's Brian Stelter.
Read: US Attorney Preet Bharara Declined Trump Call Before Firing
Preet Bharara's office was conducting a criminal investigation into Fox News, an attorney involved with the investigation and other sources familiar with the matter told ABC News, the publication reported Feb. 15. Judd Burstein, an attorney representing former Fox News personality Andrea Tantaros said during a hearing Feb. 15 that one of his clients received a subpoena to testify before a federal grand jury investigating the use of corporate resources relating to sexual harassment allegations against Ailes and Fox News' parent company 21st Century Fox.
And now, speculation is rampant that the real reason behind firing Bharara was his role of an investigator in the Fox News sexual allegations controversy.
When Attorney General Jeff Sessions asked all 46 U.S. attorneys remaining from former President Barack Obama's administration to resign Saturday, Bharara refused to do so, following which he was fired.
Although it still remains uncertain who will replace Bharara, there are indications it could be Marc Mukasey, a lawyer with close ties to Rudy Giuliani, former New York mayor who is also close to Trump, Bloomberg reported.
© Copyright IBTimes 2022. All rights reserved.
FOLLOW MORE IBT NEWS ON THE BELOW CHANNELS