Will Aaron Rodgers Retire? 3 Reasons The Green Bay Packers QB Likely Returns In 2023
For the third straight year, there are serious questions about Aaron Rodgers' future with the Green Bay Packers. The 10-time Pro Bowl quarterback seemed noncommittal about returning to the team for the 2023 NFL season after being eliminated with a Week 18 loss against the Detroit Lions.
There was speculation that Rodgers might be traded in 2021 and 2022. While those rumors could resurface this offseason, Rodgers' potential retirement is also on the table.
"At some point, the carousel comes to a stop and it's time to get off, and I think you kind of know when that is," Rodgers told reporters Sunday. "And that's what needs to be contemplated. Is it time? Also, what's the organization doing? That's part of it, as well. But the competitive fire is always going to be there. I don't think that ever goes away. Sometimes it gets transferred, I think, to other things that might not ever fill that large void. But like I said, I feel good about what I've accomplished in this league and wouldn't have any regrets walking away. But I got to see what it feels like once I get away from this."
Will Rodgers retire? Here's a look at three reasons why he is likely to return for at least one more season.
Money
Rodgers signed a three-year, $150.815 million contract extension with the Packers in March 2022. The deal includes $59.5 million in yearly cash for the 2023 season, according to Spotrac. Rodgers is in line to make another $49.3 million in 2024.
Rodgers told reporters that he could walk away from the money next year. He is already one of the highest-paid players in league history, totaling $305.6 million in career earnings. Rodgers is set to make close to 20% of that figure in 2023, and turning that much money down would be an unprecedented decision.
Championship Aspirations
It's been 11 years since Rodgers led Green Bay to a championship in the lone Super Bowl appearance of his career. The Packers have come just short of getting back to the big game on several occasions, losing in the NFC Championship Game four times, including both the 2019 and 2020 seasons. Rodgers is considered by some to be the most gifted quarterback of all time, but the four-time MVP's legacy is hurt by only having one Super Bowl ring.
One more title could theoretically put Rodgers in the same conversation as any quarterback, other than Tom Brady. If Rodgers doesn't believe he can win a championship in Green Bay, he might be able to force a trade to a team that's a quarterback away from contending.
Production
The all-time great quarterbacks who retired in recent years only did so when their skills had completely eroded. Both Peyton Manning and Brett Favre threw eight more interceptions than touchdown passes in their final season. Drew Brees had maybe the worst arm in football when he called it a career. Brady's retirement barely lasted 40 days because he was still among the league's top quarterbacks with his 45th birthday in sight.
Rodgers is only a year removed from winning back-to-back MVP awards. Even in a down year by his standards, Rodgers still had 26 touchdown passes and 12 interceptions in the 2022 season, saddled with one of the league's worst receiving corps. Whether he joins a team with better weapons or spends another year with Green Bay's young receivers, Rodgers can potentially be a Pro Bowl quarterback in 2023.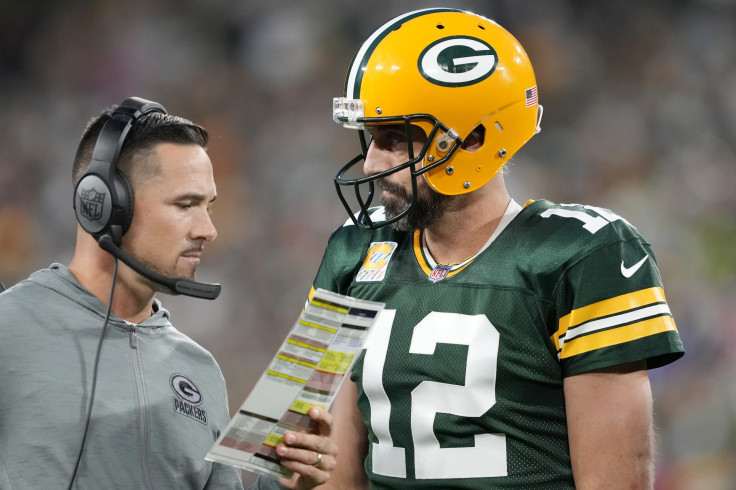 © Copyright IBTimes 2023. All rights reserved.
FOLLOW MORE IBT NEWS ON THE BELOW CHANNELS