Will Apple Buy Netflix? Stock Price Soars After Citi Analyst Says It's Possible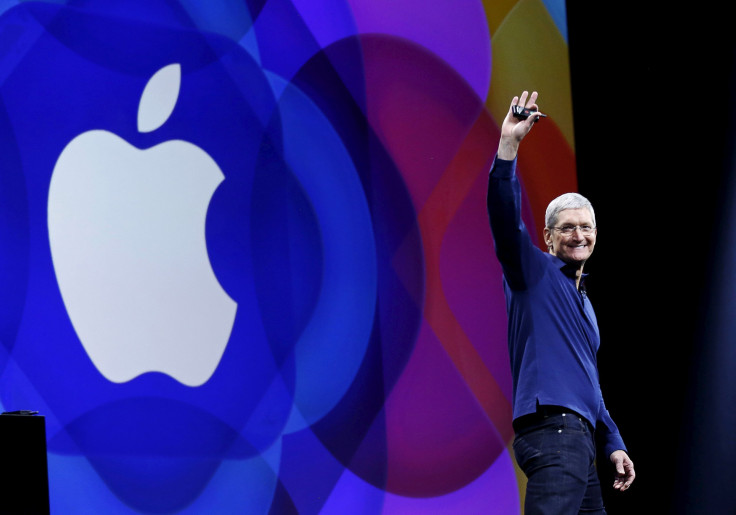 Netflix stock was up by 4.56 percent on Tuesday after Macquarie Research recommended the shares, and after Citi analysts said there was a 40 percent likelihood Apple could acquire the streaming service company. By noon Tuesday, Netflix shares were priced at $200.65. Netflix's stock price had a previous close at $191.96 on Friday. Meanwhile, Apple was up by 1.28 percent on Tuesday.
The spike in stock price came after Business Insider revealed on Monday a December note by Citi analysts in which they said that the likelihood of Apple buying Netflix has increased under President Donald Trump's new tax cut. The tax cut, as well as a one-time allowance for companies to repatriate cash held overseas without a major tax fee, could open up Apple's path to buy new companies. Citi analysts Jim Suva and Asiya Merchant believe the Cupertino company will be able to repatriate $220 billion in cash under the new tax cut plan. Apple has approximately $252 billion in cash, and much of that money is abroad. The company has not been able to bring back the money to the U.S. because of the previous high tax fees, analysts say.
"The firm has too much cash – nearly $250 billion – growing at $50 billion a year. This is a good problem to have," Suva and Merchant said in the note. "Historically, Apple has avoided repatriating cash to the US to avoid high taxation. As such, tax reform may allow Apple to put this cash to use. With over 90% of its cash sitting overseas, a one-time 10% repatriation tax would give Apple $220 billion for M&A or buybacks."
The acquisition detailed in the note to investors is just speculation, but Apple could move towards a Netflix buy in an effort to boost its streaming department. The iPhone maker has been releasing exclusive documentaries and original series on Apple Music. Apple also sells and offers rentals to consumers. The company is also working on its first scripted series with Jennifer Aniston and Reese Witherspoon. However, while Apple has tried to lure streaming customers with original content, viewers still flock to other services, like Netflix, Hulu and Amazon Prime Video.
Besides the Apple-Netflix speculation, the streaming company's shares may have also been boosted by Macquarie Research's recommendation in a note written to clients on Tuesday.
"Netflix is miles ahead in terms of programming hours, original content quality and time spent, and we don't expect this to change. Netflix has won," analyst Tim Nollen said in the note.
Nollen predicted that Netflix will increase original content from 25 percent in 2017 to 60 percent in 2020. The boost in original content will result in a $2 billion saving in licensing fees, the analyst said.
© Copyright IBTimes 2023. All rights reserved.
FOLLOW MORE IBT NEWS ON THE BELOW CHANNELS