Will Carrie Fisher Be In 'Star Wars: The Last Jedi'? Scenes With Late Actress To Remain In Film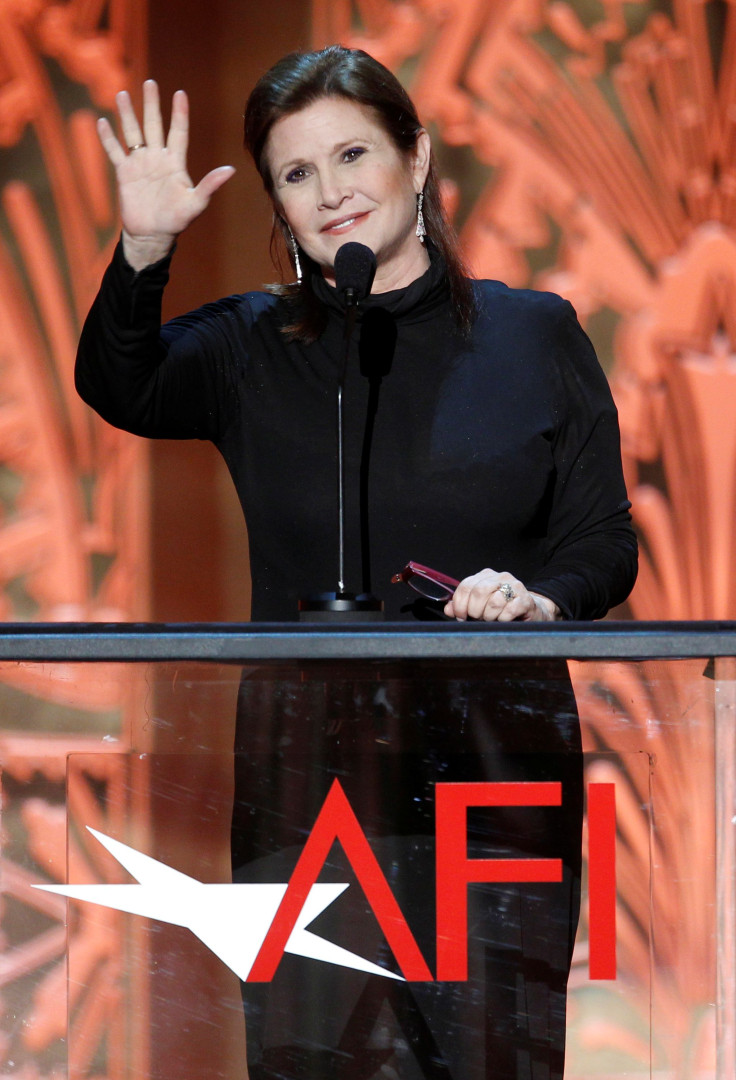 When iconic actress Carrie Fisher died in late December after having a heart attack, the news shocked movie fans and feminists everywhere. But in the midst of the tragedy, "Star Wars" installments have continued to roll out, and the upcoming film "Star Wars: The Last Jedi" will not be altered despite the actress' untimely death. A Walt Disney Co. exec recently said that Fisher's appearances in the film will remain, and the scenes will not be changed to remove her character, the Los Angeles Times reported Thursday.
"She's in 'VIII,' and we're not changing [it] to deal with her passing," Bob Iger, Disney chief executive said during a conference hosted by the University of Southern California's Marshall and Annenberg schools. "Her performance, which we've been really pleased with, remains as it was."
Read: Inside Carrie Fisher's Memorial: Daughter Billie Lourd Had For A Special Request For Guests
Fisher, who was 60, stepped back into her classic role as Princess Leia in the 2015 film "Star Wars: The Force Awakens." She had already shot scenes for the next film, "The Last Jedi," when she died.
Many filmgoers wondered how Disney would accommodate the loss in the eighth "Star Wars" installment, scheduled to be released this December, and Iger's statement finally gave them some answers.
Despite precedent, Fisher's appearances will not be replaced with a hologram, according to the Times.
Actors playing in roles of famous characters in the "Star Wars" films have reappeared as holograms in the past, according to KGMI. Computer-generated imagery, or CGI, has been used to bring back characters like Grand Moff Tarkin, who was played by Peter Cushing before he died in 1994.
"In 'Rogue One,' we created digitally a few characters, one an actor that had actually passed away but had been in an earlier Star Wars film," Iger said, according to Screen Crush. "We're not doing that with Carrie, although technology gives the ability to do so many different things today."
© Copyright IBTimes 2023. All rights reserved.
FOLLOW MORE IBT NEWS ON THE BELOW CHANNELS